Janine Ward
Principal Real Estate Broker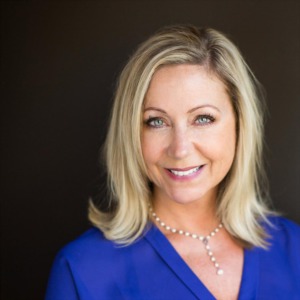 Brokerage:
KW Central Oregon
Preferred Referral Partner
Bend/Redmond Oregon Residential Real Estate
Janine Ward is not a team member and licensed with

Nice to meet you!
You're here because you're ready to make your dreams of homeownership come true, or it's time to upsize or downsize to your next home. Both of those are really exciting! I'm here to offer market information, compassionate guidance through every step of the process, and 18 years of real estate experience. All so that you can make the right decision for yourself and your family with a trustworthy advocate along your side. My excitement for homes, the character and decor, and ultimately seeing the smile on my clients' faces, is what drives my dedication as your agent.
My Mission
Provide lifestyle matching for my clients through teamwork, trust, experience, and fun!
What's my background?
I am an Oregon Native! I have always held a work position that was based on client and customer satisfaction. After working 12 years as a district manager for a health club franchise, I worked in consumer loans and as an assistant manager for a credit union. I eventually acquired my real estate license to have a more flexible schedule with my family, and have been working in real estate ever since.
Why did I choose to work with Keller Williams?
My first introduction to real estate was as a buyer's agent for a team with a different firm. After 6 years, it was time to move on as a solo agent to help both buyers and sellers, and see what other firms had to offer. I transferred to Keller Williams because of their ongoing training, support, technology and market insight. The team environment and worldwide network is a must have for relocation, vacation/2nd home and luxury properties. There's a belief of "you win, we win, everyone wins" with the company. The tremendous support that I receive allows me to better support my clients. 
What is the greatest challenge I see in real estate?
Many home buyers and sellers start their home search or selling research online. That can be a great place to start, but oftentimes I see people being misguided or misinformed which causes them missed opportunities, and ultimately money. You can only get so much insight from the internet. To be the most informed, save money and time, is to actually sit down with a real estate broker before you begin to look at homes or consider selling your home.
What is the greatest advice I've ever received?  
To be persistent, which is a strength and weakness of mine, and to be patient. Definitely to Invest in real estate.
What activities do you enjoy?  
During my free time I enjoy traveling, golf, jogs, hikes, personal development, working on my house, and quality time with my husband, daughters, extended family, and my dogs. And of course, watching too much HGTV!
Janine Ward - Ward Home Group
We Know Portland Preferred Referral Partner
Keller Williams Central Oregon
233 SW Wilson Ave Ste. 102
Bend, OR 97702