10 Features Homebuyers are Looking for in 2022
Posted by Dave Van Nus on Friday, January 7, 2022 at 8:29 AM
By Dave Van Nus / January 7, 2022
Comment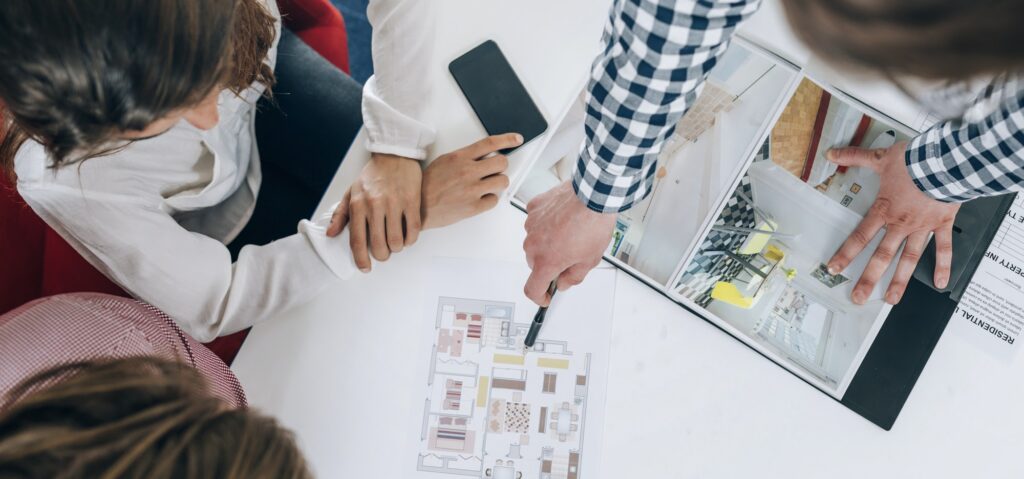 If you are considering listing your home this year, you may be wondering what features homebuyers are looking for.
Some minor renovations may be worth your time and money to make your home the most attractive it can be to your potential buyers. Keep reading to see the 10 features homebuyers are looking for in 2022.
1. Exterior Lighting
To add both curb appeal and security, one of the features home buyers are looking for is exterior lighting. Nearly half of homebuyers consider exterior lighting to be a must have.
Exterior lighting is also associated with lower homeowners insurance costs because it is a deterrent for vandalism and theft.
2. Laundry Room
One of the top features homebuyers are looking for is a designated laundry space, preferably a laundry room. Washer and dryer hookups in the garage or basement are an outdated feature, and most homebuyers don't want their laundry appliances to be in a hall closet, either.
This may be a costly change to make in your home, but the investment to create new hookups inside a mudroom or other indoor location may be worth it when a laundry room becomes a selling point for you home.
3. Energy Efficient Windows
Energy efficiency is a priority for many people, making energy efficient windows one of the big features homebuyers are looking for.
This is a relatively simple renovation you can do to update your home. Though it is costly, you won't deal with the hassle of permitting and can likely accomplish this big upgrade on a tight timeline. New, energy efficient windows will be a major selling point when you list your home.
4. Outdoor Entertaining Space
Patios, spacious front porches, and other outdoor entertaining space are some of the features homebuyers are looking for in 2022. People want to enjoy the extended living space their lot offers.
You can achieve this feature with a wide range of budgets. If a massive outdoor project doesn't fit your budget or timeline, consider adding or expanding a patio space in your backyard with concrete or pavers. Some simple, inexpensive staging will help potential buyers envision themselves in the space and likely result in major return on investment for this project.
5. Pantry
As people spend more time at home during recent years, they realize the importance of good kitchen storage. One of the features homebuyers are looking for is a pantry, especially a walk in pantry.
Kitchen with limited storage and no pantry represent a big item on the to-renovate list for many buyers. Help them imagine themselves in your house by adding a pantry space, if possible. This can range from a major remodel that adds a walk-in pantry, to expanding the cabinetry to supplement existing storage.
6. Hardwood Flooring
Over 80% of potential homebuyers say they want hardwood flooring or LVP in the main living space of their home. Carpet, laminate, and tile are not the preferred flooring options for homebuyers, so consider replacing your flooring to get top dollar when you are ready to sell.
If you aren't ready to replace flooring in the entire home, prioritize living spaces and opt for LVP, engineered hardwood, or natural hardwood floors.
7. Efficient Appliances
Energy efficiency matters to most homebuyers in 2022. Appliances that reduce utility costs and are kind to the earth are one of the features homebuyers are looking for.
Consider replacing kitchen appliances with energy efficient options. Even if you aren't planning to renovate the entire kitchen, a new energy efficient oven, dishwasher, and range will make a big impression.
8. Ceiling Fans
Ceiling fans are an energy efficient feature that homebuyers are looking for. About half of homebuyers surveyed say ceiling fans are a must have for them.
If your lighting fixtures are wired to support ceiling fans, consider adding them, especially in bedrooms. This relatively minimal investment will be worth your while.
9. Large Side-by-Side Kitchen Sink
Homebuyers are looking for large, side-by-side kitchen sinks. They want a sink that is large enough to wash any size cookware and divided to keep the dishwashing process organized. Demand for a good kitchen sink has increased as more people are cooking at home and spending more of their time in their own houses.
This may seem like a very specific feature, but it's one that over 80% of homebuyers say they want. You can likely upgrade your kitchen sink for less than $1000, which may be worth it for one of the top features homebuyers want.
10. Smart Home Features
Many of the features homebuyers are looking for in 2022 falls under the "smart home features" category. Smart appliances, smart thermostats, security systems, and advanced internet connectivity are all selling points.
For a relatively small investment, you can update your home with entry level smart home features to achieve the updated, high tech convenience buyers are looking for.
When you are ready to list your Portland home, or for help preparing your home to list, we are ready to help. Contact us today to get started!