6 Benefits of Upgrading to a Smart Home
Posted by Dave Van Nus on Thursday, January 6, 2022 at 8:38 AM
By Dave Van Nus / January 6, 2022
Comment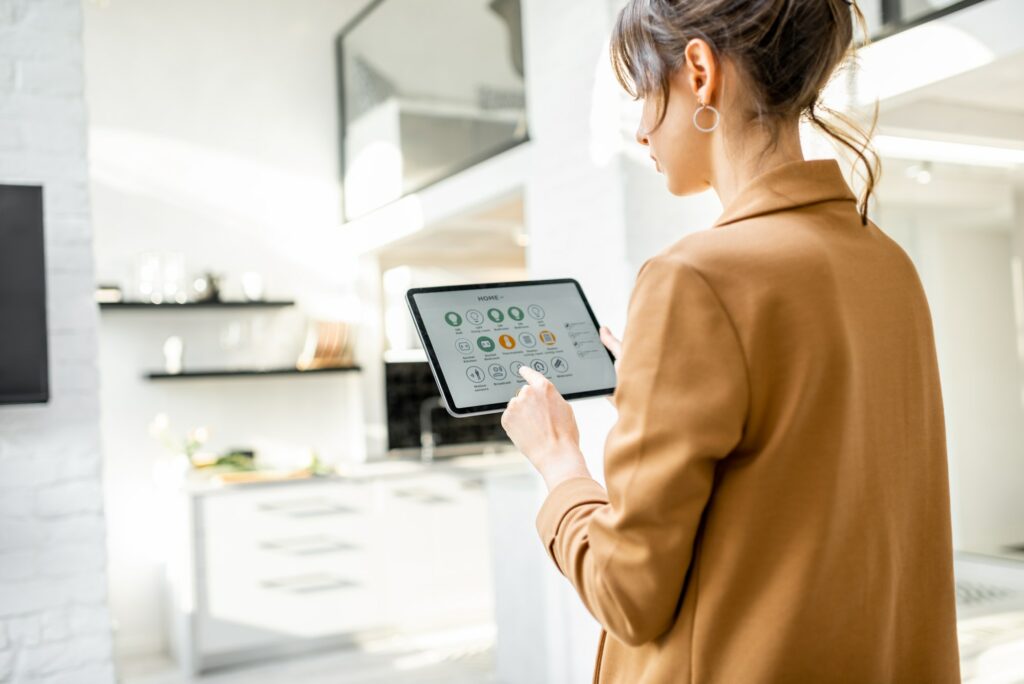 Smart home features are becoming standard among luxury new construction developments. You can add these features into your existing home to enjoy the same benefits.
If you are considering upgrading to a smart home, here are 6 reasons we think you'll be glad you did.
1. Energy Efficiency
Upgrading to a smart home does not automatically mean your home will be more energy efficient, but it does give you the opportunity to conserve energy better than before. Many smart home features will help you track energy use and may even suggest ways to conserve. You can also turn lights off, adjust thermostats, and open and close window coverings remotely to maximize your energy use.
Many people find that they naturally use energy more efficiently when they have access to the information and control a smart home offers.
Electric car charging stations are another great way to save energy, and possibly money, with a smart home system. This is also a great way to add resale value to your home as electric cars increase in popularity. You may even qualify for some tax benefits by adding an electric car charging station to your smart home.
2. Remote Control
There are many reasons upgrading to a smart home and having remote control of features in your house will be a perk for you.
Remote control of the thermostat means making your home a comfortable temperature on your way home from a trip, or for pets while you're away all day.
Remote control of locks and doors allows you to let housekeepers, pet sitters, or friends in and out of the home without the hassle of giving them a key or the risk of hiding a key under the mat.
Being able to check on and remotely control your garage door and locks provides you with peace of mind that your home is secure while you're away.
3. Security
Protecting your home is likely to be high on your priority list, especially if you leave family members or pets home while you're away at work. Upgrading to a smart home means opportunities to have state of the art security systems to give you peace of mind whether you're home or away.
4. Better Connectivity
In the past couple of years, having a reliable internet connection at home has become even more important as more people are working or schooling from home. Upgrading to a smart house presents the opportunity to upgrade your internet, as well.
Installing an advanced home network will allow all of your new smart home features to work seamlessly, as well as ensure an uninterrupted work and school experience, not to mention better streaming and scrolling.
5. Having a Virtual Assistant
Upgrading to a smart home means having a virtual assistant of sorts. Depending on how many features you connect to your smart home system, you will be able to control many parts of your home with your smart home hub and your voice.
Consider how convenient it would be to play music, adjust the lighting, or turn on the oven just by asking your smart home to do it for you.
Choosing smart appliances can make your life much easier. For example, some smart refrigerators will scan your groceries for you, helping you remember what groceries you need even if you aren't home!
6. Property Values
According to many appraisers, upgrading to a smart home will add value to your house. Many buyers are looking for smart home features, so whether you are looking to add resale value or just want to build more equity into your home, adding smart home features will help you achieve your goal.