ADUs are Becoming Popular with Homeowners
Posted by Dave Van Nus on Wednesday, October 20, 2021 at 6:58 AM
By Dave Van Nus / October 20, 2021
Comment
ADU stands for accessory dwelling unit and is typically a smaller, independent residential dwelling located on the same property as a standalone detached house. While they go by many different names such as mother-in-law, accessory apartments, secondary suites, etc., it's basically just another living space on the same property but that is detached from the main house.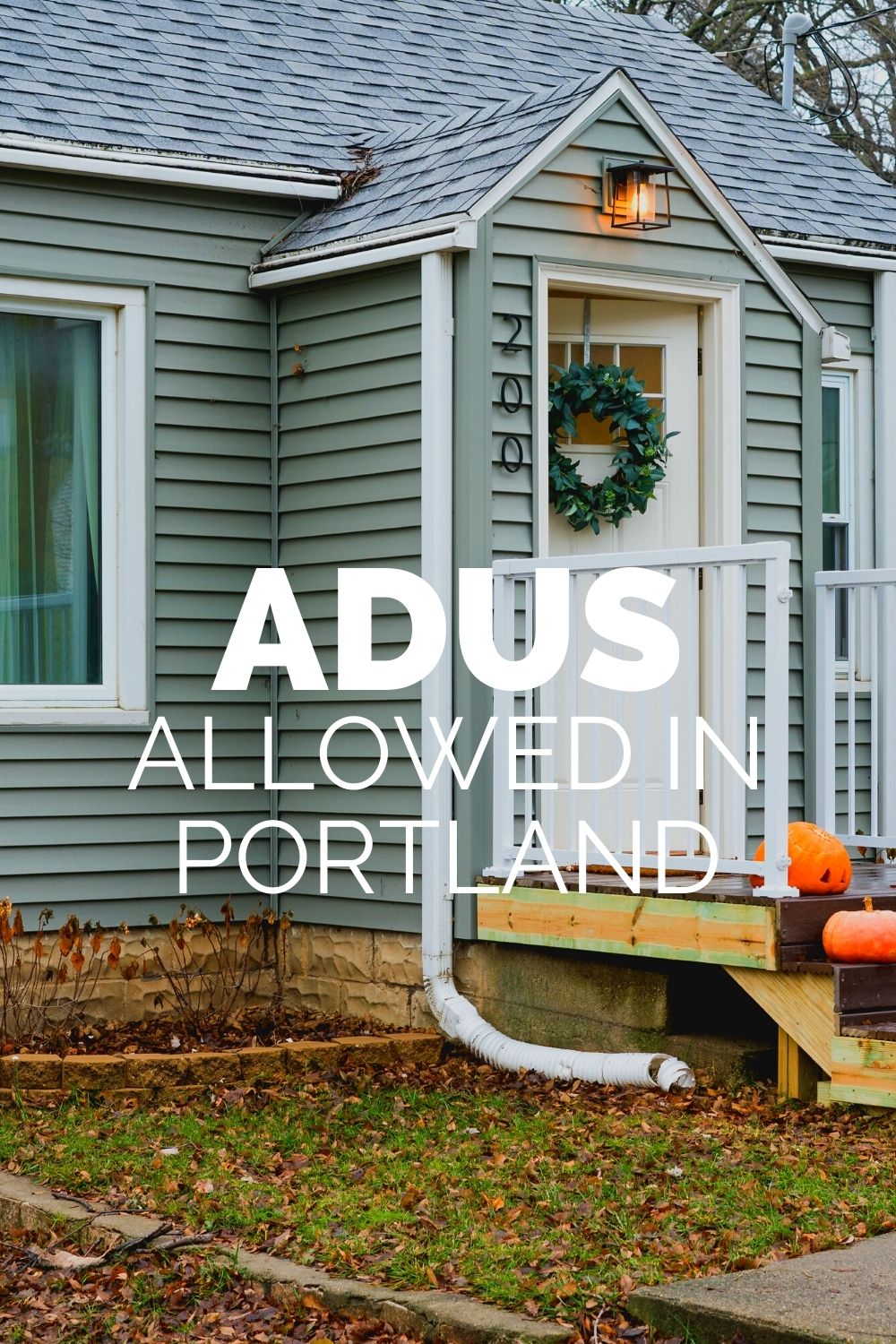 Portland has changed its zoning and now allows for two small secondary homes to be added to a residential lot. This may be a great way to ease the state's long-standing housing shortage and high costs. As of August 1, 2021, Portland homeowners can legally have two small dwellings sharing the same residential lot with their existing main house. This can be created by utilizing space from underused rooms inside the house or a standalone structure with its own foundation in the backyard.
Portland homeowners have always been able to put a secondary home to a residential lot but now they are allowing for two. This ADU unit can be created by converting an unfinished basement or garage into living quarters. Or, the homeowners can use a second-story living space over a new garage. The idea is to create a greater variety of home types including duplexes, triplex's, and quad plexus on land previously reserved for a single-detached house.
And, this is only the start. More zoning changes are coming down the pipeline with a sequel code project adding cottage clusters or a group of detached homes around a central common space like a clubhouse. In the lower density land zoned R 10 and are 20, other types of multi-family homes may be allowed such as other single-family housing. The Senate Bill 458 partners with the Oregon Habitat for Humanity and the Oregon Home Builders Association allowing homes in the middle housing projects to be divided into individual lots. This is a great option for first-time homebuyers. All of these changes are sent to be implemented summer of 2022
Portland is also looking to legalize inexpensive options that can be critical for those with the fewest housing choices. Portland Planning and Sustainability Commission expanded single room occupancy housing and group living arrangements and now permits RVs and tiny houses on wheels both on residential properties.
This is really Portland thinking outside the box and utilizing the land for as much housing as possible. Many demographic shifts have caused smaller households and an increasing number of Portland residents don't need as much space as they may have once been used to. Also, with rising house costs, many residents may not be able to afford the typical size house. More than half of all households in Oregon are compared by one or two people but the vast majority of land zoned for residential is occupied by single-family houses. The need for small-scale or tiny homes that tap into utilities and services are definitely on the horizon.
Seniors nearing retirement are seeing these accessible ADUs as a way to downsize and cut costs while still staying in their neighborhoods. They may also be able to rent helping offset larger mortgage payments. While there are always critics, Portland has set rules on setbacks, height, and lot coverage to protect not only the homeowner but neighbors as well. These ADUs don't necessarily have to be for living. Many people now working from home have used them as offices and hobby spaces.
If you'd like more information on building an ADU or a home in Portland that already has an ADU on the lot, contact her office below. Would love to offer some current listings and options that might be available to you.
[Source]