Great Volunteer Opportunities in Portland Oregon
Posted by Dave Van Nus on Monday, October 18, 2021 at 2:26 PM
By Dave Van Nus / October 18, 2021
Comment
If you are looking for excellent volunteer opportunities in Portland Oregon, well, we have compiled exhaustively great opportunities to involve yourself. All you must do is read through and choose what best fits your skills, interests, schedule, and charity desires. We have also included kids-friendly volunteer activities if you want to volunteer together with your family or to nurture your kids to adapt to the art of giving.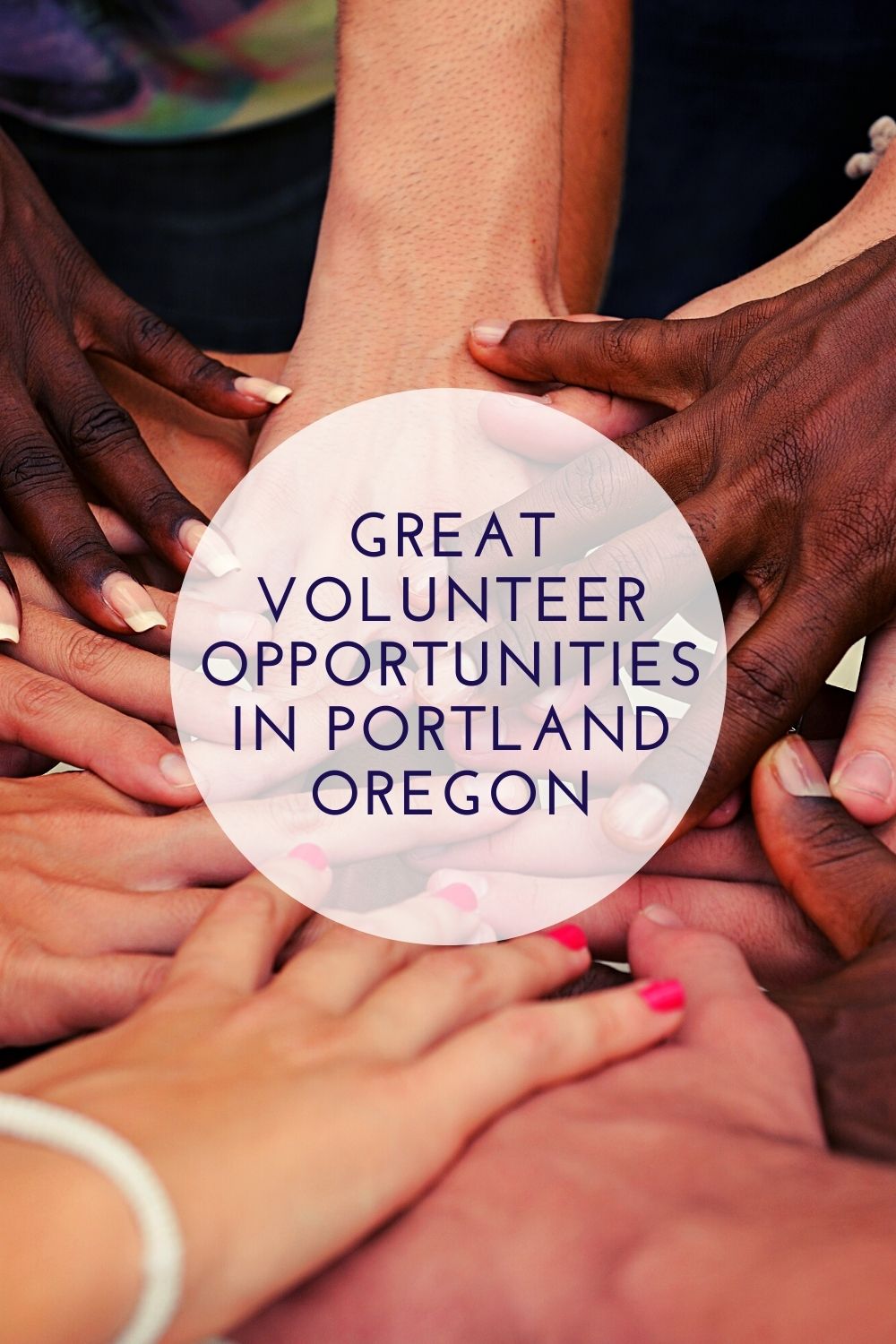 The main aim of this organization is to improve nutrition, health, self-reliance through home-scale organic food gardening. Their key objective is to enhance the quality of life and environment for people and communities in Portland, Oregon. They work with volunteers to build home gardens, school gardens, and organization gardens. They have garden clubs for the next generation of growers and also offer workshops to educate gardeners. So, if you are interested in food security, this is the best place to volunteer.
If your interests are in social movements, then this is the most significant opportunity for you. It is a community solution for social injustice that advocates for social change through talents to give a voice of reason. This society has the following exciting programs.
Power hour - it is an international space for black, brown, and indigenous people whose sole purpose is to help the community heal from the impacts of racism.
Blackstreet bakery is an economic-driven program committed to honoring North and Northeast Portland as a historic home for black Portlanders.
Equity and beyond - is a multi-week, interactive learning experience that uses a cohort approach to combat social injustice. They help participants challenge themselves and develop their power as justice organizers through public education, interdisciplinary events, and collective strategy.
Black resilience, mutual aid - it is a black-led movement to respond to community needs.
Other volunteering opportunities include:
Volunteering opportunities for kids Volunteering with kids may seem daunting, but Portland has a place for you and your kids to get involved. These volunteering opportunities include:
Children's Book Bank - (age 6+): help spruce up donated books distributed to low-income preschool children in Portland.
Northwest Children's Outreach - donates clothing, books, toys, and others. Volunteers help in distributing donated items.
The Pongo Fund (all ages) - a full-time charity for fighting hunger. You and the kids will help repair bulk bins of donated dry food distributed to needy families with hungry pets.
Make treats for dogs - (all ages): make baked food for 5000 dogs served by the Oregon Humane Society every year.
Create Toys for Cats - creating catnips for cats looking for a home.
Other Voluntary opportunities you can explore are:
Best Social Clubs to Meet New People in Portland Oregon
University Club of Portland - this social club works to promote and encourage diversity among its members. The club is free for blended collective members like BIPOC (black, indigenous, and people of color), LGBTQ (lesbian, gay, bisexual, and transgender) members, ethnic groups, and people from diverse rights. This club's goal is to create an inclusive society for all.
Multnomah Athletic Club - Multnomah Athletic Club was established in 1891 and has 22,000 members as of today. The clubhouse is 600,000 square feet in size and sits on historic Salmon Street in downtown Portland, overlooking Providence Park.
Club Green Meadows - this social club is well-known for being a family-oriented venue with events and facilities for people of all ages and areas for dining, banquets, and entertainment. Paint and sip in Portland - the club's primary purpose is to create colorful memories among friends. They have many fun programs that are worth enjoying. With the ongoing Covid-19 crisis, they have created online events.
Bridge City Ballroom Dance - dance club & nightclub in Portland, Oregon. They teach Ballroom, Latin, Swing, Country, and Nightclub dances, among others. You will also be offered Portland's most famous social dancing lessons.
Dolphin Yacht Club - the DYC has a full calendar of activities and services to suit all boating interests and age groups. They have a variety of cruising and fun-seeking opportunities, as well as numerous social events. Their clubhouse is right next to the Port of Camas Marina. They have built a tradition of excellence in all aspects of yachting. They are a laid-back, fun-loving group, and DYC provides a truly comfortable and welcoming environment. The Dolphin Yacht Club reveals its history as well as all of the beautiful benefits of DYC membership.
The Cannabis Culture Society is a transformation of some of the ideas and experiences they have long defended. The Cannabis Hospitality Industry is just getting started. The Cannabis Culture Society will enable you to share your knowledge and abilities with others. Membership is completely free.
BPOE 1999 - the BPOE mission is to instill the principles of Charity, justice, Brotherly Love, and Fidelity, acknowledge God's existence, promote the welfare and happiness of its Members, and foster good fellowship.
Sons of Norway - the community bonds are in line with fraternity, service, and a background or interest in Nordic culture.
If you're looking to get involved in the Portland area and want to give back, start with one of these great organizations above! And remember, we're always here to help buy or sell a home in Portland.