Home Cooling Systems Offer 'Climate Control' Comfort
Posted by Dave Van Nus on Wednesday, June 30, 2021 at 1:21 PM
By Dave Van Nus / June 30, 2021
Comment
With summer temperatures soaring to sweltering levels throughout the country, home cooling systems are "top of mind."
A growing market for cooling options is the Pacific Northwest. In late June, demand surged in that region when temperatures rose to a record 116 degrees in some areas--30 percent above average. Scientists refer to this heat dome as a "one-in-a-1000-year" temperature phenomenon.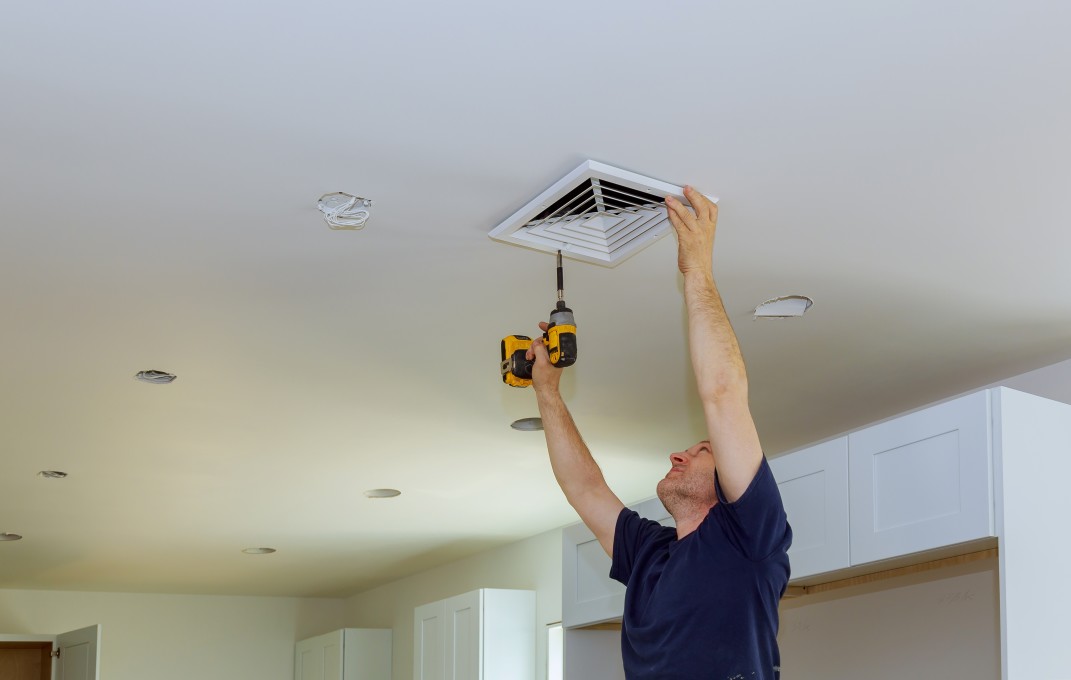 According to the U.S.Census, only 40 percent of Northwest homes have air conditioning. In contrast, surveys indicate 90 percent of homes throughout the United States have air conditioning of some sort.
Without a doubt, installing a central air conditioning system provides the most comfort for a home. Designed to cool an entire house, a central system operates a large compressor unit located outside the house. An indoor coil filled with refrigerant cools the air that is distributed throughout the house through a duct system. Another cooling option is an outdoor heat pump which not only provides air conditioning in the summer but also heats in the winter.
The cost for installing central systems can range from $3,000 to $6000 or more depending on the complexity of the system and the size of the dwelling.
When it is inconvenient to install ductwork between walls for a central air conditioning system, a less invasive method is to install a ductless or mini-split air conditioner. This system features a smaller condensing unit which is located outside and cooling units attached to a wall in each room being cooled.
Related: 10 Hacks to Keeping Your House Cool This Summer
Besides central air-conditioning, there are other cooling options that are less costly and offer a level of efficiency and economy that satisfies many homeowners.
The "tried and true" economic way to "beat the heat" is to place electric fans in rooms you want to cool. Attic fans and ceiling fans can also provide an extra level of comfort when inside temperatures reach the "I need to cool off" stage. The fans can be combined with central cooling systems to provide additional comfort.
Other options include window air conditioners, portable air conditioning units that can be moved from room to room, and evaporative air coolers.
Geothermal heating and cooling systems take advantage of the more stable temperatures underground. They function by transmitting a liquid of refrigerant, anti-freeze, and water through a system of buried tubes. The tubes exchange heat from the house to the ground and vice versa when the weather is cold.
Deciding which systems to for a climate-controlled home requires a considerable amount of research. When making a decision about which system to purchase, it is important to take into account factors such as the geographic location of your home, its square footage, and insulation. Also, consider environmental factors such as energy costs and efficiency ratings for whatever system you select.
Related: When Should You Buy a New Air Conditioner? - Three Rivers Heating
Contacting a company that specializes in heating, ventilation, and air-conditioning (HVAC) systems is a good place to start when deciding on what cooling system would be best for your home. Getting professional advice also will give you an insight into new technology available to keep your space comfortably cool in the heat of the day or night.
Related: Entry-level home buyers are in the driver's seat
For more information on Portland homes for sale, Beaverton Real Estate and all surrounding areas, contact us below at any time.