How to Buy or Sell a Home during the Holidays!
Posted by Dave Van Nus on Tuesday, November 15, 2022 at 8:44:57 AM
By Dave Van Nus / November 15, 2022
Comment
How to Buy or Sell a Home during the Holidays!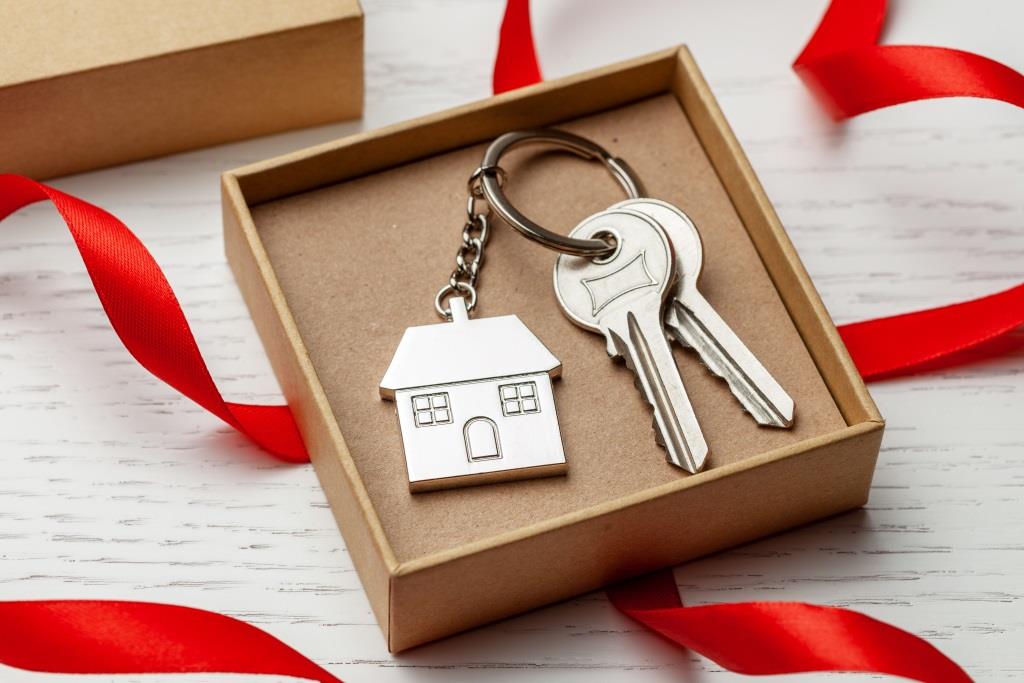 Buying a Home During the Holidays can be stressful, but it can also be the best time to buy a home in the Portland, Oregon Real Estate Market. I've been helping buyers and sellers for over 20 years and in my experience, November and December have been the best times for home buyers to purchase a home. In some cases, home buyers must sell a home before they purchase their next home. Below I will explain a way to buy a home or get into a pending sales contract before you sell your home so that you can take advantage of the market buying, and selling.
First Time Home Buyers and Home Buyers who don't need to Sell a Home!
If you are a first-time home buyer, this is a great season to purchase a home mostly because anytime is good for you to buy a home because you are likely a renter and paying 100% interest without the benefits of being able to deduct your monthly rent from your annual taxes. Buying a home can allow you to make deductions on your taxes and pay less in taxes, or get a larger tax return, and there are many other benefits to owning a home. Talk to your Real Estate Professionals including your Reator®, Mortgage Lender, CPA, and/or Financial Advisor, and allow them to communicate with each other to be on the same page to help you in the best way. If you need help in any way, contact us and we can help you or refer you to our preferred professionals.
November and December are great times to buy a home for a few reasons The number one reason is that there is less competition due to the holiday season and fewer buyers mean more opportunities for you to find a home without having to compete against multiple offers. In addition, there are fewer home buyers searching due to children attending school, buyers attending college themselves, or just cold and rainy weather. Don't let this stop you from taking advantage of the lack of competition in these two months. In my experience, buyers waiting after the holiday season start looking again in early January and you could miss out on the benefits of buying a home during these two months. And if you are renting,
Benefits of Buying a Home during the Holiday Season can include…
Paying up to 10% less than the Asking Price!
Home Owners who list their homes for sale and have not sold by the holiday season are more likely to accept a less-than-asking price offer. I've been able to negotiate up to 10% less than the asking price for home buyers I represent during this season!
Seller Paid Concessions!
If you need help with closing costs, this is the best time of year to negotiate to have the seller pay your closing costs which could save you thousands. I've been able to negotiate all closing costs to be paid by sellers more times than I can count, and it's much easier this season.
Repairs and Personal Property
Sellers are more likely to agree to make repairs due to the lack of buyers during this season vs the spring or summer months when buyers are willing to accept homes as is due to potential competing offers. Also, asking for appliances to be included in the sale at no cost is easier.
Early Occupancy
If the property is Vacant, you can ask to move into the property early and negotiate a low daily rent per diem until your loan closes. I've even been able to negotiate free rent in the past. It's always a no if you don't ask!
Home Owners who need to Sell a Property before Closing on a Home Purchase!
If you are a homeowner who needs the equity from your current home in order to close on the sale of your next home, you have a few options to take advantage of during the holiday season. You can do this all year round, but this season is the best and easiest time to take advantage of both a buyers' market and a sellers' market, but you need to work with a highly experienced real estate agent in order to make sure communication and timelines are met. Most Real Estate Agents will want to help you sell your home first before you purchase another home or help you simultaneously sell and buy, and we can help you do that as well, but during this season, I suggest you consider this game plan to help you in the best way financially based on my experience.
As we explained earlier, there is less competition in the months of November and December due to the Holiday season and other factors. As a seller, this can cause you to consider waiting until after the holidays to list and sell your home. I completely understand and here is a way you can win in both buying and selling a home, but again, you must work with an experienced agent who has done this like I successfully have, otherwise you may run into pitfalls, lose the home you are wanting to purchase, and miss out on taking advantage of this season. There are three options you have to consider pending your comfort level and ability to qualify for certain lending programs. Making sure your lender and real estate agent communicate well is very important and we have a lender we can refer who does just that!
Methods for Buying and Selling a Home during and after the Holiday Season!
Buying a Home Contingent to the Sale of Your Home
AKA Bumpable Buyer, this method allows you to make an offer on a property before you sell your home or even put it on the real estate market. For instance, if you see a home you want that isn't selling right away, a home seller may be more willing to accept an offer knowing that once you sell your home you will be able to close vs waiting for another buyer. This technique works well but there are risks involved including losing the home to another offer. I've been very successful helping sellers buy a home like this and then sell their home and if you plan it right, you could buy a home before the new year and list your home shortly after the new year when home buyers start looking again.
Bridge Loans and Early Occupancy
Lenders currently have loan programs that will allow you to make an offer and purchase your next home before selling your home with a Bridge Loan. These loans are designed specifically for sellers who want to find, buy, and move into a home before putting their home on the market. This allows you to make any needed improvements and declutter your home which will allow you to receive a better sales price overall and a faster sale. In addition, on vacant homes, we could negotiate early occupancy to help you get this done, but it isn't necessary due to the nice timeframe offered by lenders to sell your home after your successful closing on your new home!
Keep your Home as a Rental
Most real estate agents won't offer this as an option, but I am looking out for your best interests, not mine. If you are interested in learning more about the pros and cons of being a landlord, we can go over how to help you secure a rental contract that will offer you more income to use for qualifying for another home loan without having to sell your current home. We have fantastic Property Management companies that can help you find a qualified tenant and manage your home allowing you to take advantage of the benefits of cash flow, depreciation, and gains in equity over time!
Buying and Selling a Home can be stressful, but working with an experienced real estate can alleviate the stress with an action plan based on your needs and wants. The first step is to schedule a time to speak with me and go over YOUR best interests including timelines and what you are trying to accomplish. Every buyer and seller's situation is different so it is important for me to understand your situation and help you with all the options you have to help you make the best decision for you! Whether you decide to buy or sell a home during the holiday season or not, please consider speaking with your local real estate expert, or myself, to determine the best path for you pending how the real estate market is when you are ready to make your next move!
What are you trying to accomplish?