Is the Portland Real Estate Market in a Crisis?
Posted by Dave Van Nus on Tuesday, September 14, 2021 at 7:24 AM
By Dave Van Nus / September 14, 2021
Comment
Is the Portland Real Estate Market in a Crisis? For weeks now there has been a high demand for homes and real estate in the Portland metro area. Inventory is struggling to meet buyer's needs and buyers are looking for single-family houses more than condominiums or townhouses. Being that a lot of us are working from home, that extra space is really important and becoming a hot commodity. Bidding wars throughout the Portland metro area are making sellers happy but buyers are struggling to get a home they really want.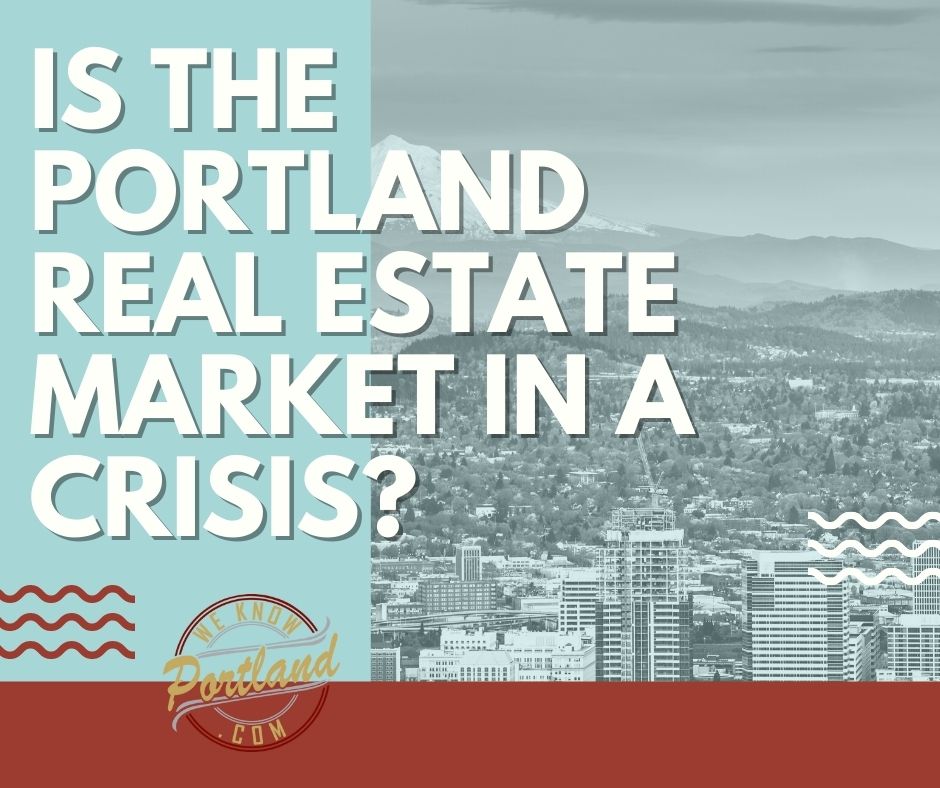 In December 2020, there was a record low for inventory in the Portland market. The RMLS data reported the lowest ratio of sales to listings in its history beginning back in 1991. Inventory comes in at 0.8, this means that more homes were sold than they were active residential listings at the end of the month. This is called the absorption rate. This means that if no more homes were listed as of today, it would take less than a month for all of the inventory to be completely sold.
Compare this to a 2.2 in January 2020 the declining trend has been going since about April. Home prices are also still rising. Median list prices have increased by nearly 16% over the last 12 months. Low mortgage rates, as well as low inventory, definitely makes for high demand driving up home prices. January is usually a slower month for sales but with things going the way they are, it doesn't look like it's going to slow down anytime soon. Were projected that home prices will continue to rise throughout 2021.
Homes are selling at a rapid rate. In the middle of January, homes are typically on the market for less than a month depending on how they are priced. We are down 28% days on the market from just a month ago and 33% from just over a year ago or pre-pandemic months.
While the condo market is not as fast-paced as single-family homes, we are still seeing low inventory. The number of condominiums in the Portland market has been fairly steady most of the year and most condos have average days on the market of about 100 to 120 days.
Where are buyers buying?
Sales are strong in the Lake Oswego and West Linn area. Sales are up 57.1% since 2019. This area also saw the greatest percentage growth and price at nearly 12% for the year. The Tigard and Wilsonville area falling in close behind.
The Beaverton and Aloha area saw the fastest-selling homes at just 23 days on the market. West Portland, however, showed the longest average days on the market about 78 days. This is primarily due to high-end luxury homes that typically take longer to sell. Most new listings in the month of December were in Southeast Portland, which had a total of 4470 new listings in 2022nd only to West Portland a 4572.
So, is Portland in a housing inventory crisis?
While we might be quick to react to the inventory, and we don't know unforeseen pandemic long-term results, it's possible it could be that we just have more demand than supply. We are technically still recovering from the 2008 subprime mortgage best when builders simply halted all of their building for a year or two. That put most builders behind and now they are scrambling to keep up with demand.
While we don't know exactly how 2021 is going to shake out when it comes to the Portland real estate market, we do know that if you're planning to buy, you need an agent or a team that works on your behalf to negotiate in bidding wars and tough situations. If you're selling, now is as good a time as any. 20/20 should be a good year but because it's unpredictable, and we don't know how the pandemic is going to play out throughout the year, selling now when inventory is low and prices are high as well as low real interest rates, is probably the best option.
For buying or selling in the Portland real estate market, contact our office at any time!
If you are ready to purchase a home or in need of a home that better fits your needs, now is the time to act on it. For more information on available homes in Portland, Southwest Washington, or Vancouver please contact me any time.