Ultra-Luxury Ritz-Carlton Residences, Portland Now Available
Posted by Dave Van Nus on Wednesday, February 22, 2023 at 8:00 AM
By Dave Van Nus / February 22, 2023
Comment
Ritz-Carlton Residences, Portland Oregon
(Currently offering private tours to qualified buyers)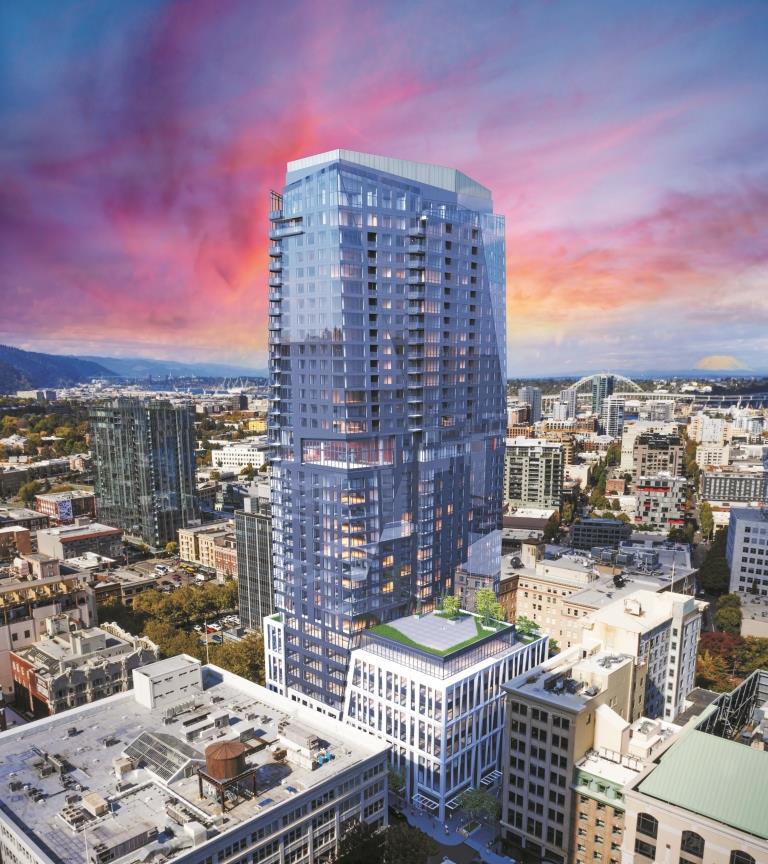 Embrace The Heartbeat Of The Rose City
The design all started with our very own Oregon Sunstone, luxurious unparalleled beauty like this unique gemstone, adding a brilliant reflection to our Portland Skyline. Every experience at The Ritz-Carlton Residences, Portland, from the personal service to the people, and a look that is different, because they are different. Located on The Green Loop, a six-mile linear park in the heart of the Rose City, you are surrounded by premier shopping and dining, historical landmarks and parks, local sports and entertainment venues, as well as paths for walking, jogging, and biking, there is always something to enjoy for each resident who is lucky to get into one of the many different floorplans available.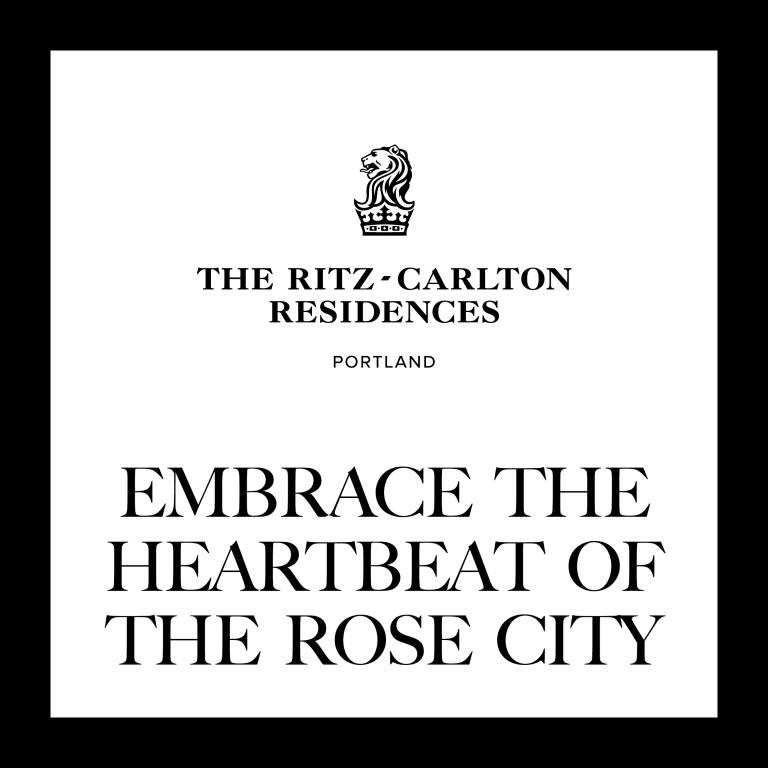 The Ritz-Carlton Gold Standard
The Credo
The Ritz-Carlton is a place where the genuine care and comfort of our guests is our highest mission.
We pledge to provide the finest personal service and facilities for our guests who will always enjoy a warm, relaxed, yet refined ambiance.
The Ritz-Carlton experience enlivens the senses, instills well-being, and fulfills even the unexpressed wishes and needs of our guests.
Motto
At the Ritz-Carlton Hotel Company, LLC, "We are Ladies and Gentlemen serving Ladies and Gentlemen." This motto exemplifies the anticipatory service provided by all staff members
The Employee Promise
At the Ritz-Carlton, our Ladies and Gentlemen are the most important resource in our service commitment to our guests.
By applying the principles of trust, honesty, respect, integrity, and commitment, we nurture and maximize talent to benefit each individual and the company.
The Ritz-Carlton fosters a work environment where diversity is valued, quality of life is enhanced, individual aspirations are fulfilled, and the Ritz-Carton Mystique is strengthened.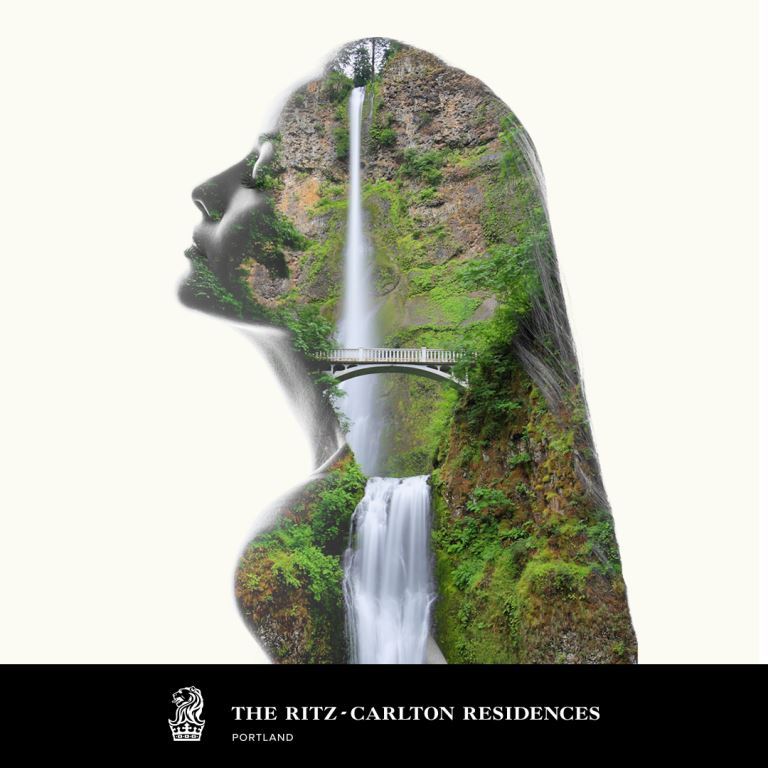 In the middle of North America's most diverse landscape, The Ritz-Carlton Residences, Portland are a gateway to discovery.
Your Gateway to the Pacific Northwest
The Pacific Northwest offers old-growth forests, untouched beaches, snow-capped mountains, high desert, and pastoral farmland, endless options to explore and connect to play and rejuvenate. Inspired by natural beauty, the interior design features thoughtfully curated details inspired by the local environment and culture merged with The Ritz-Carlton's iconic style. Rare woods, rough-cut stones, and other natural features evoke Portland's beautiful setting, creating warm, rich textures for surroundings that feel like your own personal treat. Through glass window walls and private balconies, the views are spectacular. Outside and in.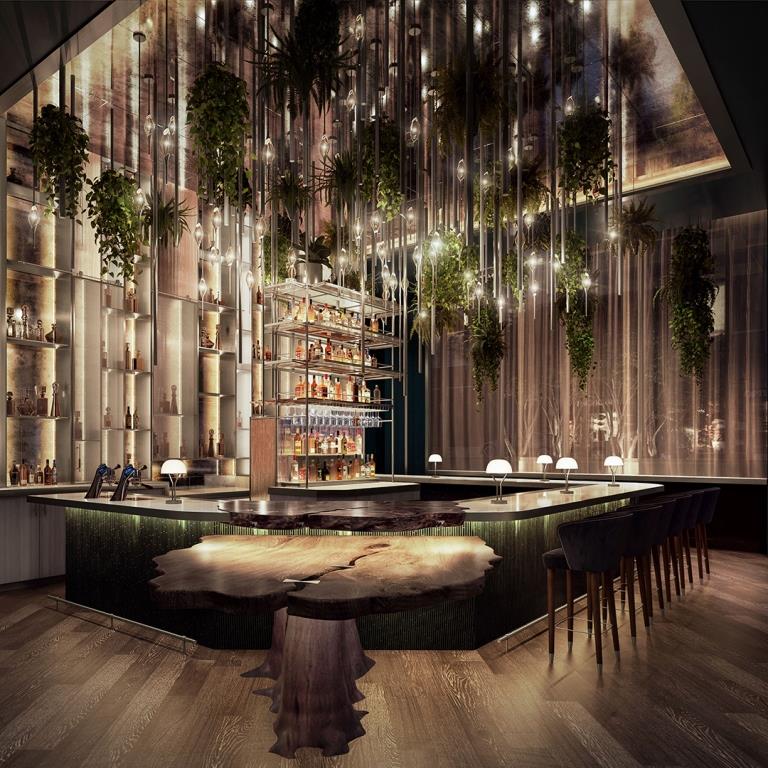 Evoking nearby Forest Park, The Ritz-Carlton Lobby Bar features natural wood finishes throughout.
At 5,200 acres, Forest Park is one of the largest urban forests in the United States.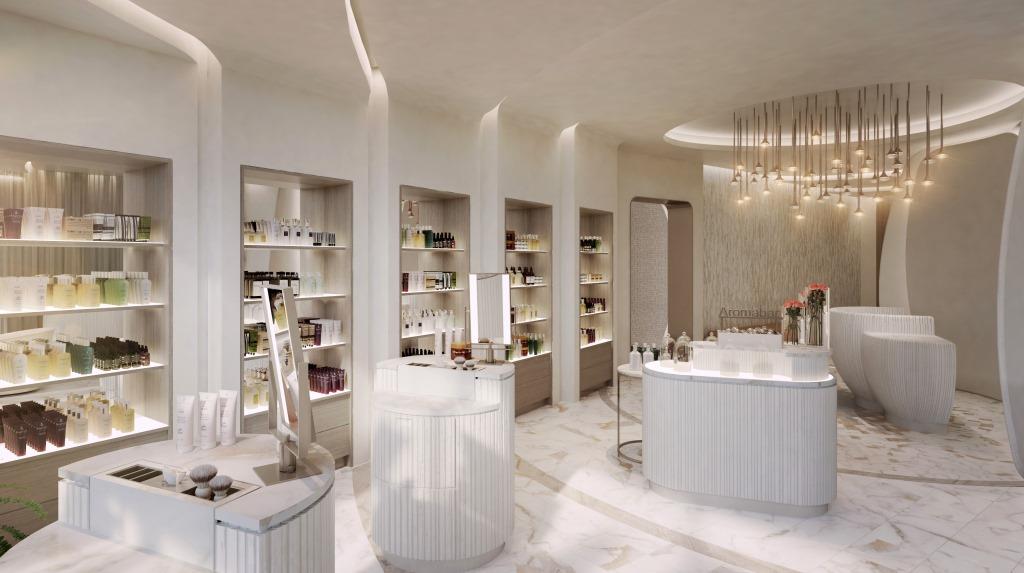 Luxury Day Spa, a halcyon environment to rejuvenate and recharge on the 19th floor.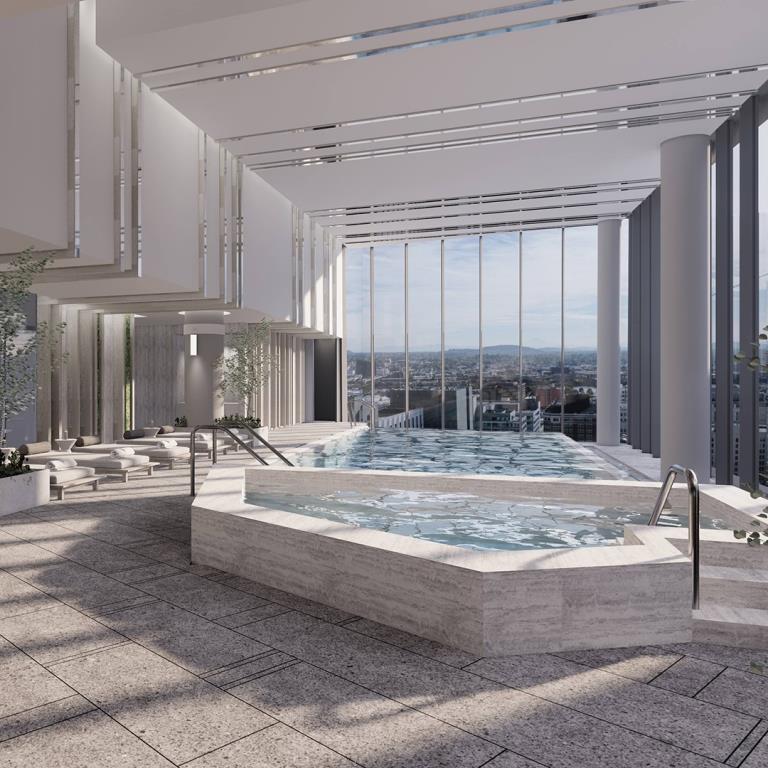 Relax above it all as you enjoy the 19th floor Infinity Pool and Jacuzzi.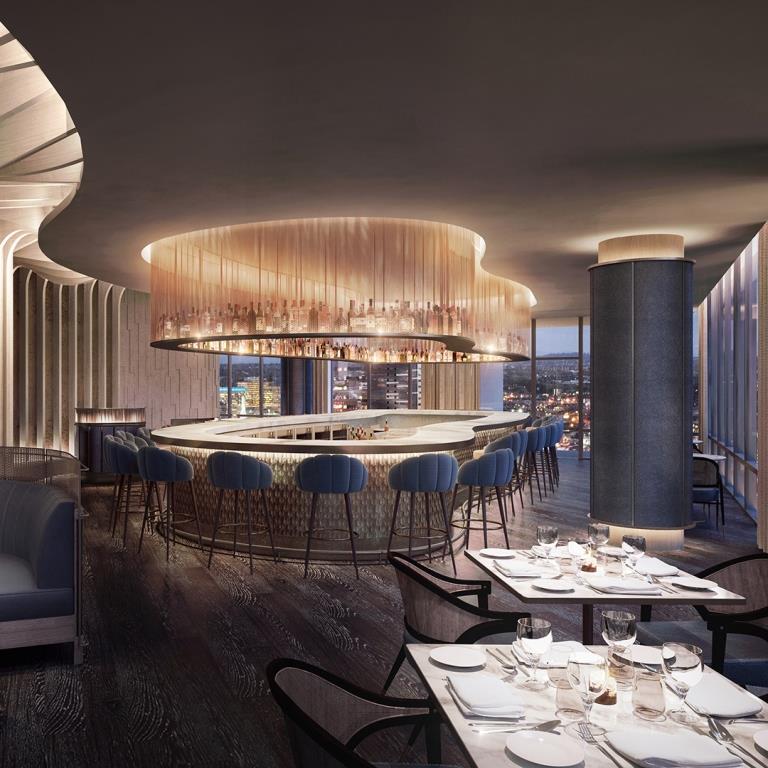 Michelin-star Executive Chef Pedro Almeida welcomes you to the 20th floor Ritz-Carlton Signature Restaurant.
Savor some of the Pacific Northwest's finest cuisine while taking in breathtaking views of the city skyline.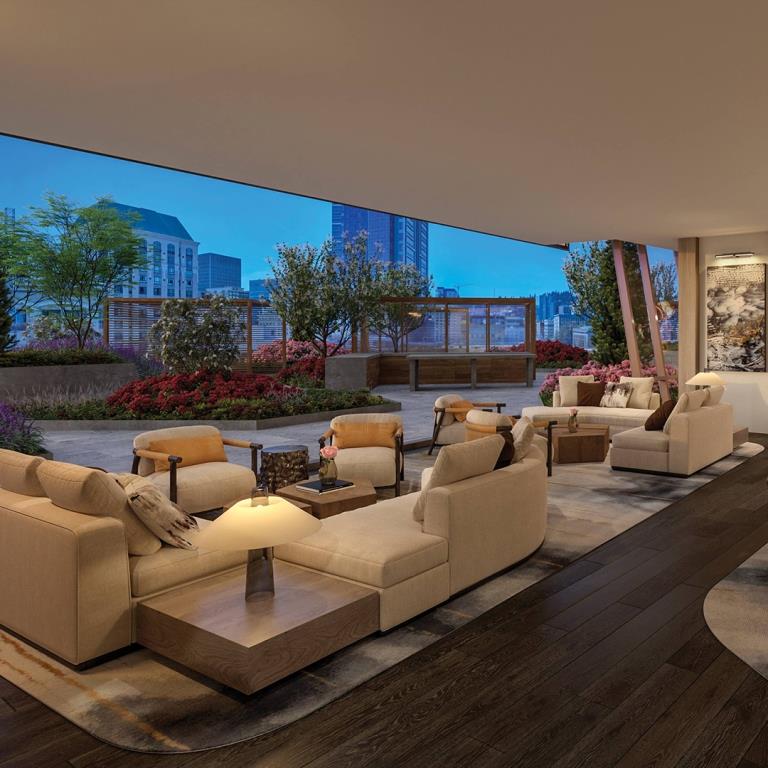 Accordion door in the luxurious 8th floor Exclusive Owners' Lounge enable seamless indoor/outdoor relaxation.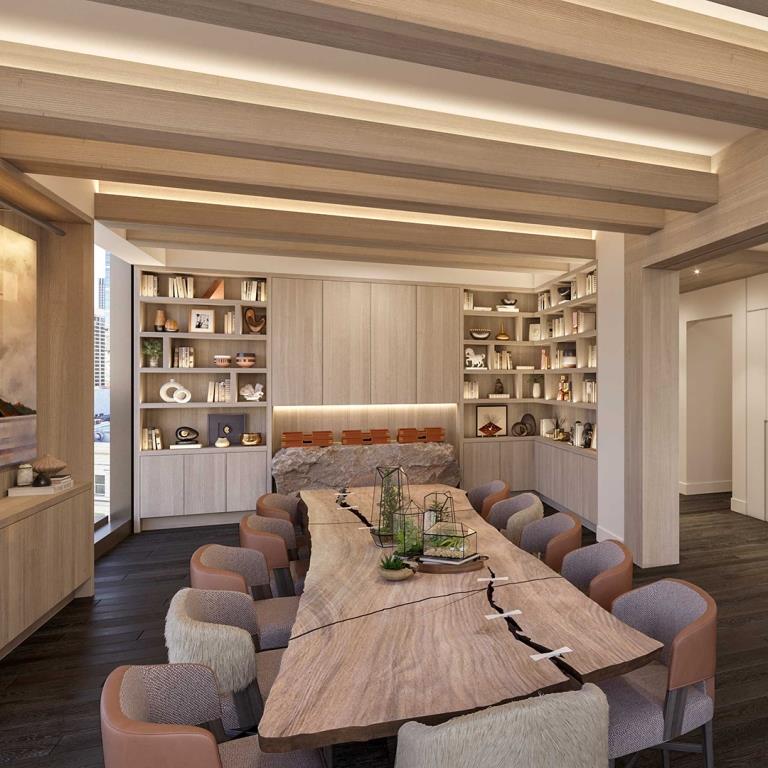 Within the 8th floor Exclusive Owner's Lounge, a media-ready and reconfigurable boardroom,
plus catering services from the hotel, are available to enhance your business or entertainment event.
The Ritz-Carlton Residences, Portland
Each Residence is an exquisite assembly of finishes that creates comfortable luxury and evokes the spirit of discovery of the Northwest. From the tribal legends of the region's waterfalls and peaks, to the penny coin toss that gave Portland its name, to the rich timber history, the area's past is subtly captured in physical spaces throughout. Deeply rooted in nature, every Residence features wood, marble, copper, and crystal accents connecting them to the nearby forests, Cascade Mountains, and wild Pacific Coast.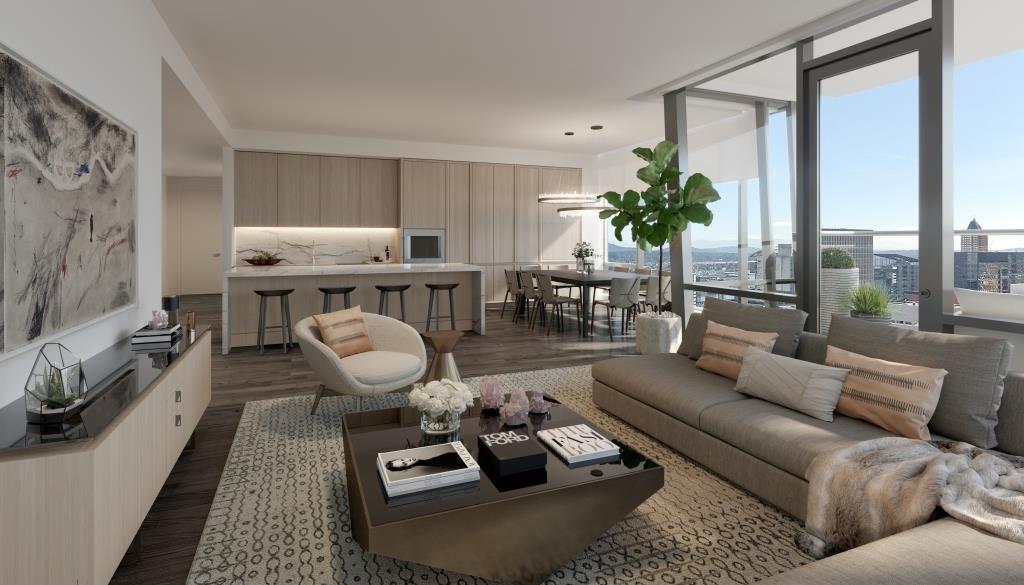 Each Residence is fitted with ultra-premium finishes, curated to reflect the natural beauty of the Pacific Northwest.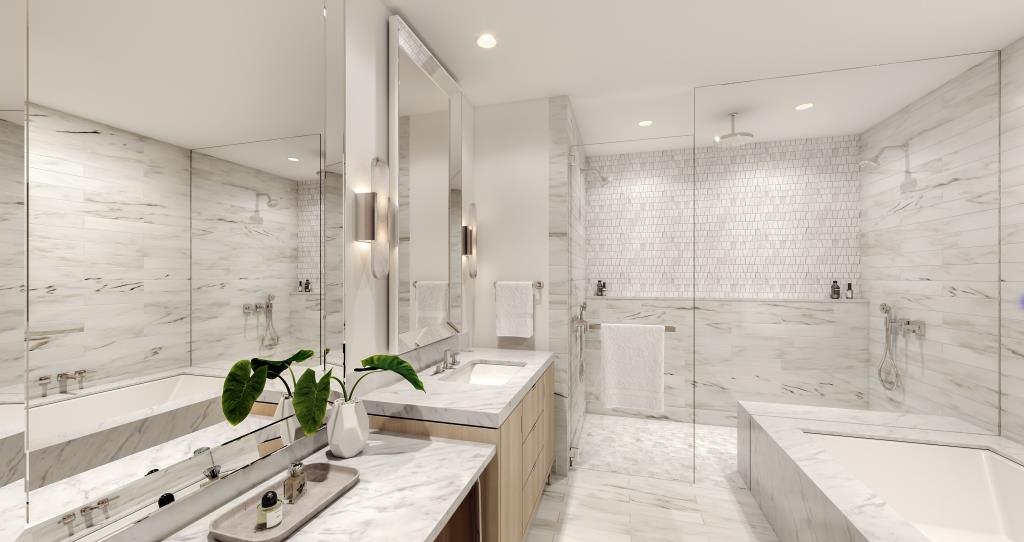 Curated finishes make every Residence bathroom an oasis.
Ritz-Carlton Residences, Portland Private Tours Available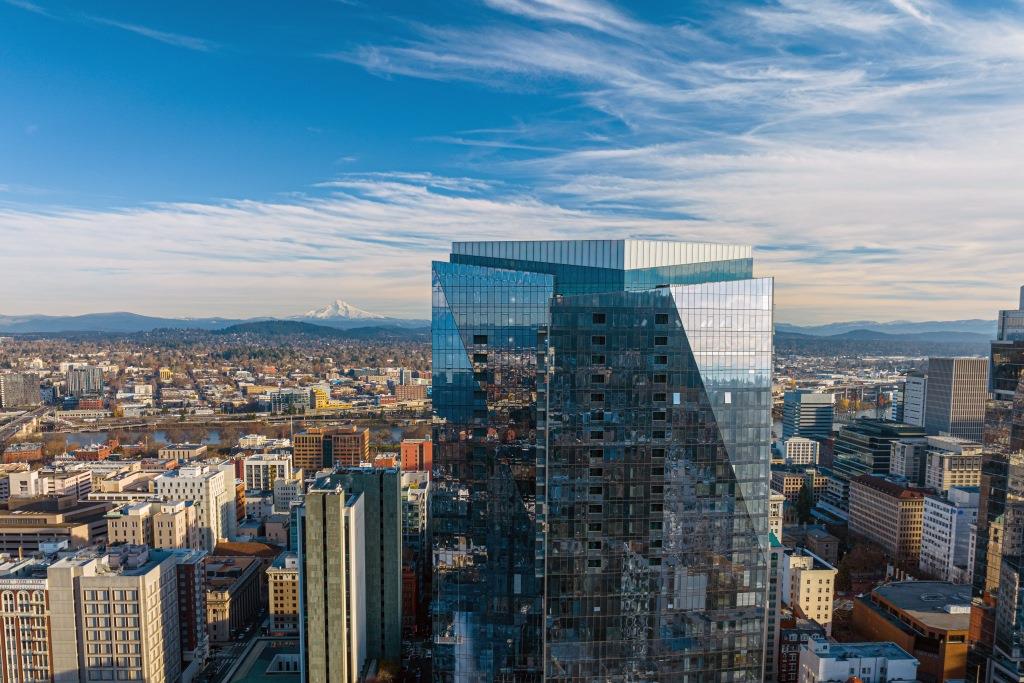 If you would like to schedule your private tour and see every unit that is still available, please contact us at your earliest convenience so we can help schedule that for you. Some floorplans are already sold out, and at this time, 30% of this stunning 35 story mixed use-tower with 138 stunning residences and penthouses are already in contract. We are here to provide professional exceptionalism along with that of The Ritz-Carlton Residences, Portland Gold Standard.
Call Dave at 503-891-4860 or complete the request below to schedule a private tour
Ritz-Carlton Residences, Portland - Now Available*
*Not all Ritz-Carlton Residences For Sale in Portland are included below. For a complete up to date list, please contact Dave at 503-891-4860 or e-mail [email protected]. You may also complete the request form above. Thank you.
Disclaimer: The Ritz-Carlton Residences, Portland, are not owned, developed, or sold by The Ritz-Carlton Hotel Company, LLC, or its affiliates(The Ritz-Carlton)®. BPM Real Estate Group uses The Ritz-Carlton marks under a license from The Ritz-Carlton Hotel Company, LLC.