The Best Farmers' Market Finds in Southwest Washington
Posted by Dave Van Nus on Tuesday, August 17, 2021 at 2:36 PM
By Dave Van Nus / August 17, 2021
Comment
While some Farmers' Markets run year-round, the Spring and Summer seasons bring out some of the best markets within Southwest Washington and Portland and both locals and tourists are ready to head out and find their favorite treats. While markets nationwide are normally filled with delicious smells, local produce and vibrant floral arrangements, there are a few things that you can find within Southwest Washington Farmers' Markets that simply can't be beat.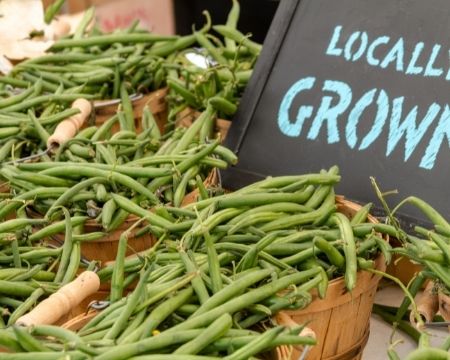 Lavender
Washington State is home to multiple Lavender Farms which means that the lavender is fresh. Whether you prefer to buy a bunch of lavender to use in a floral arrangement or hope to use it for aromatherapy needs, the uses for lavender are endless. In addition, you can also find delicately scented beauty products ranging from soaps to lotions.
Honey
It's no secret that Blackberry bushes are abundant in Washington and Oregon, and this helps produce Blackberry Honey, a local favorite! Buy it by the stick, the jar, or even the pint, you won't ever want to run out after trying it for the first time!
Apples and Apple Cider
The great debate of which apples are the best is often an easy answer in the PNW, honey crisp. Sweet, crisp, juicy apples, all grown on local farms provide a delicious piece of fruit. Even better? You can get these apples fresh pressed into apple cider, enjoy it iced on a hot summer day, or heat it up with a little extra cinnamon during the Fall.
Olive Oil
Much like the lavender farms mentioned above, Washington is also home to many Olive Oil and Vinegar tasting rooms. From Fig balsamic that dresses up salads, to Italian herb olive oils to elevate your meals, these olive oil, balsamic, and vinegar are sure to leave your taste buds pleased.
As mentioned, many Farmers' Markets boast multiple different vendors and in addition to these 4 finds you can enjoy dozens, and sometimes even hundreds of different vendors that provide a large range of goods and even services ranging from handmade furniture, trinkets, flower arrangements, produce, meats, dairy, you name it! There are a few different Farmers' Markets within the Southwest Washington area, a few of the most popular include Vancouver Farmers' Market, Woodland Farmers' Market, the Portland Farmer's Market and Salmon Creek Farmers' Market.
If you're currently searching for a new home, are ready to sell your home and need a qualified seller's agent, or if you have any questions regarding Portland real estate or Beaverton homes, please feel free to contact our office at any time.