2nd Time Home Buyer Program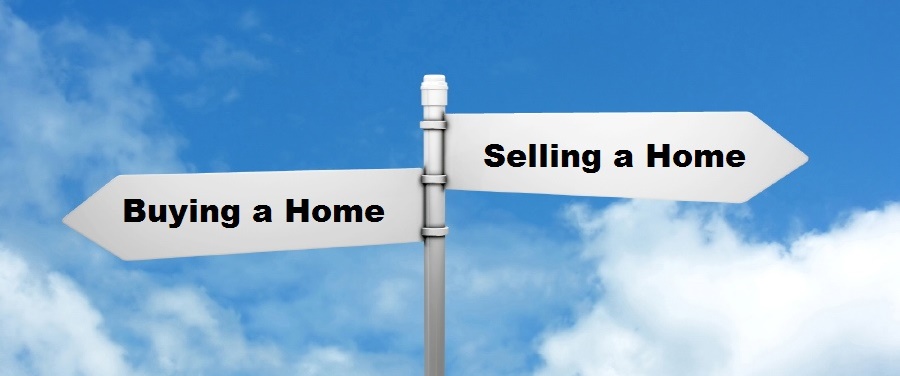 "Should I sell my house or rent it out?"
This is a very popular question and something that, with the right team, can help you answer. We have experience helping homeowners transition either selling and buying a home, renting their house and buying a home, and even selling and buying a home and a rental. There is a lot to consider so we created the 2nd Time Home Buyer Program which is proactive and educates you so that you can make the best decision for you.
What is a "2nd Time Home Buyer"?
Great Question! First, let us explain what a 1st Time Home Buyer is as defined in the "Real Estate and Lending" world. A 1st Time Home Buyer is someone who either has never purchased a home or has not owned a home in the past 3 years. Yes, if you have not owned any real estate in the past 3 years, you can be considered a 1st Time Home Buyer.
A 2nd Time Home Buyer by our definition is anyone who owns real estate and is considering their options on how best to move forward. So, whether you are truly a 2nd Time Home Buyer who still owns the first home they purchased in the past and has not purchased any other real estate investment or property yet, or on your 10th plus purchase and own more than one real estate investment, we consider you a 2nd Time Home Buyer. And if you're considering buying your next home, there are more things to consider than what a 1st Time Home Buyer needs to consider and we break it down below.
The 4 things to consider as a "2nd Time Home Buyer"
So you are considering buying a new home. What are you planning to do with the current one? What options do you have and what are your financial and investment goals? You may not be aware but you have A LOT of options and we want to help you in the best possible way by considering your best interests, not ours!
Question: What are you planning to do with your current home?

Answer: Selling Your Home is usually the first idea and final decision most people make. But there are other options you should know about. As a professional real estate agent and team who has helped educate any sellers in the past who were not aware of the financial benefits or the ability to consider other options that have financially benefitted them as well as helped them reach their financial goals. We are a team of experts who have your best interests at heart vs our own best interests.

Question: What are your financial and investment goals?

Answer: Whatever you feel safe and comfortable with. But unless you have the knowledge of what your options are, how can you make an educated decision and feel safe? This is why we offer this program to work with you, and any advisors you currently have, to help you make the best decision moving forward. We can also refer you to some amazing professionals who care about their clients if you don't have any advisors currently. Together, with great communication, we can help you understand your options along with the risks and benefits of each. Your current home is a financial investment and sometimes selling is not the best option. It may be more beneficial to keep it as a rental or a short-term rental. Let's get proactive and take some time to help you determine what is best for you and your future.

Question: What other options do I have besides just Selling my current home?

Answer: Selling your current home is just one option and usually the only option people consider with or without doing any research. Another obvious option is that you can rent your home, but then you are a landlord and there are risks and rewards with this option, pending how you go about it. Are you going to manage the property, or are you going to hire a professional to manage the property for you? If you decide to sell your home, are you planning to use all your equity to put it into another home? What if you could purchase two homes, or a home AND an investment property like a Duplex, a Triplex, or a Fourplex? Below we will go over the 5 main options you have. We can help you learn more about your options at no cost to you. Let's get proactive! Contact us today!

Questions: Is your current real estate agent and lender offering this?

Answer: Not likely. In my experience, most agents are new or just want to put a sign in your yard and sell your home and help you buy another home cause they make more money this way, and it's possible this is the route you will choose. We just feel that you should get the attention you deserve and the opportunity to learn about all your options by taking a little more time to go over them with you, and then you decide. It is your life, it is your money, it is your decision, and we are here as Real Estate Experts and Referral Partners to help you determine the best course of action for you and your future!
The 5 options a homeowner thinking of selling may not be aware of
In today's market, you may be told or think you need to sell your current home in order to purchase your next home. This is what most people think, or are told by real estate agents who want to make two sales, selling your home, then helping you purchase. But have you spoken to a 2nd Time Home Buyer expert who goes over your financial situation with a mortgage advisor to see what options you have? Here are five options we go over with our clients to show them all their options to allow you the ability to make the best financial decision for you, not us. What is in YOUR best interest? Let's find out...
Sell your current home and buy your next home.

This is the most common way people move forward. They sell their current home to get the equity out and use it as a down payment in order to get a larger home and lower monthly payment using most or all their equity to purchase the next home. This may be what you decide to do in the end, but there are other options to review and consider that may benefit your short and long-term financial goals, which we go over below. However, if you do decide to sell your home after going through your options, there are different ways to help you transition by using techniques that will help you get the most out of your current investment, including buying before selling by using a "Bridge Loan", or working with an experienced real estate team who can help you purchase a home contingent on the sale of our home, or selling your home contingent to finding a replacement property. This way you can control the flow and transition and be safe throughout the process. Contact us today to go over these options to see what is best for you.

Rent your home and buy your next home.

Renting your home is a great option to keep your current investment while taking advantage of loan programs that offer a low down payment. You may have a little or a lot of equity, and if you were able to benefit from buying or refinancing at the historic rates in 2020-2022, you will likely benefit from making cashflow by hiring a property manager to rent your home and find you a good paying tenant. There are tax benefits to go over as well as the ability to use the rental income as additional income when you purchase your next home with little or no money down. In this scenario, you now have two homes that you are paying off with the help of someone else paying your mortgage on one property while using the cash flow to help you make your payment on your next home purchase. Our preferred lender and real estate team can go over this scenario more with you to show you how easy and safe it can be and how you can build more wealth and future retirement income.

Refinance your home, rent it out, and buy your next home.

This scenario may be best if you have a lot of equity in your home. It may benefit you to pull some equity out in order to get the best payment options for both your current home and your next purchase. Until you work with an experienced mortgage advisor and real estate team who is looking out for your best interests and willing to go over these scenarios, you won't know. There is no cost to you to get this information from our team of experts who want to offer you the time you deserve to learn what options you have so you can make the best financial decision. Be proactive with us and let's see if this scenario will benefit you more in the short and/or long term.

Refinance your home and buy your next home or properties.

If you have a lot of equity to use, another option can be to refinance and pull out enough equity to purchase your next home, as well as another investment property. Remember, you can use the current or market rental analysis to give you the ability to afford this scenario by using the rent or estimated rent from your current home and the investment property. Imagine 30 years from now you own three properties vs one. How would this benefit you and your future? We have helped homeowners like you do this and though it may not be the route you decide, at least you know you are working with a team of experts who will take the time to go over these options with you versus just telling you that you need to sell. Selling your home benefits the real estate agent making a commission, but is it in your best interest too? Let's find out!

Sell your home and buy your next homes or properties.

Depending on where your property is and where you are going, you may not want to keep your home as a rental in the area you are moving from. Or you may have a property that won't get you the rental income that you could get by investing in a better property. If you have a lot of equity from the sale of your home, you can be approved to purchase your next home as well as an investment property that would offer you the cash flow that would make sense and make your overall payment for both properties less than if you purchased one property including the tax benefits from real estate investing.
Our 2nd Time Home Buyer Program
Real Estate is usually the largest and best investment you can make in your lifetime. Freedom, Security, Tax Benefits, Retirement, Investment, and Generational Wealth are common terms you hear when you read or talk about buying or selling real estate. You may have used a family friend, a coworker's spouse, or someone from an online company to purchase your current home who did not take the time to educate you on what options you have, nor have they invested the time to learn themselves. Your future is determined by the choices you make today and the advice you receive should come from experts who are more concerned about your best interests than their own. We earn our five-star reviews and we also earn referrals from past clients. We want to earn yours as well. Contact us today to schedule a time that fits your schedule so we can show you your options in today's real estate market.
Contact Us to learn more about our 2nd Time Home Buyer Program!
How Much Is Your Home Worth?
The market is changing constantly. Find out what your home is worth and keep you updated as conditions change.