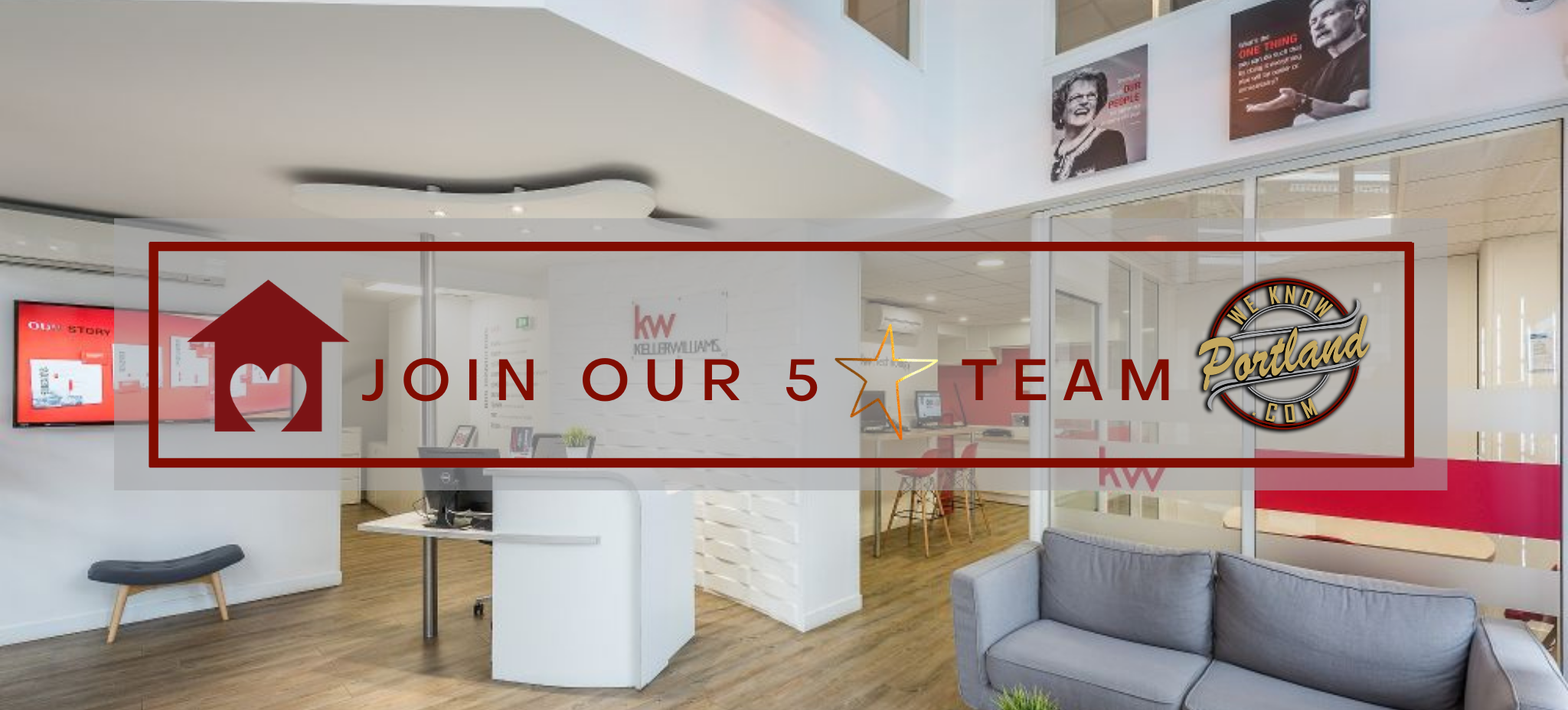 Executive Real Estate Administrative Assistant - Now Hiring
Who we are!
The mission of the We Know Portland real estate team is to provide the premier customer service experience for each Home Seller and Home Buyer we work with. The knowledge we have gained through years of working in the local market empowers us to provide our Home Buyers and Sellers with the advice they need to make informed decisions. Whether it is selling a home, searching for a home, or negotiating a contract, each member of the We Know Portland Real Estate Team is an experienced real estate professional who applies their expert skills to each step of the process to help each client achieve an outstanding result.
Who are we looking for?
The Executive Assistant is an individual who is willing and able to earn the right to be an Assistant Executive. This person relishes the opportunity to build, implement, and manage multiple systems with minimal supervision. The Executive Assistant is deeply committed to completing tasks the right way with a high degree of quality, attention to detail, and consistent communication. This person has immense focus and can do one thing for a long time without getting distracted. This individual may exhibit some drive and desire to influence; however, the overriding marker of his/her behavior is persistence and stability.
An Executive Assistant is deeply committed to supporting the lead agent in achieving greater and greater levels of success, and to growing his/her own skills and developing into a supportive leader within the team. As the success of the team grows, this individual will be responsible for hiring, training, and leading additional team members to ensure all administrative tasks of the lead agent's business continue to be completed to high standards with maximum efficiency.
What will you do?
These are the standards a well-above-average performer will maintain or exceed:
Build, implement, and manage all systems for sellers, buyers, lead generation, database management, information management, and back-office support
Responsible for all financial systems, including maintaining the books, paying the bills, handling payroll, assuring the collection of commissions, maintaining the budget, and generating financial reports
Oversee all contracts through closing
Create and maintain an operations manual that documents all systems and standards
Coordinate the purchase, installation, and maintenance of all office equipment
Be the first point of contact in handling customer inquiries or complaints
Keep the lead agent informed regarding any problems or issues that need to be handled
Responsible for hiring, training, consulting, and holding accountable all additional administrative team members
Essential duties and responsibilities
System development, implementation, and management
Information management
Oversight of contracts through closing
Customer/Vendor relations
Bookkeeping (A/R and A/P)
Communications/Interactions
Lead Agent – daily
Agent Team – daily
Administrative Team (as appropriate to team structure) – daily
Buyers/Sellers/Vendors – as appropriate
Management Responsibilities
Team Leader
All administrative team members
Knowledge/Skills
Strong written and verbal communication skills
Exceptional organizational and project management abilities
Bookkeeping skills
Great ability to focus
Concerned about doing things the right way
Calm under pressure
Learning-based
Service-based attitude
Proven ability to succeed
High school graduate
Bachelor's degree preferred
Real estate license preferred
1–3 years of service and management experience
3–5 years of administrative experience
Compensation
Pending Experience we initially offer hourly plus bonuses for the first 90 days. Then, based on your performance and goals met, we will move to base salary, health insurance, performance-based bonuses, Profit Share, and other employee benefits. You will be provided with everything you need in order to start earning bonuses within the first month. We provide all the tools, systems, and training you need to get started on day one! When you meet team goals there will also be additional incentives and bonuses each month. Apply Now and we will send you more information and schedule an initial call with you to go over the next steps if you are interested in moving forward.
Why "We Know Portland!"
We are focused on providing you with the proven path to increase real estate production, drive profitability and live a big life made possible through wealth building and time mastery. Our home services and technology platforms empower you to build lifelong relationships with consumers from their first real estate purchase through every piece of property they buy in their lifetime. We are focused on helping others manage and grow wealth through real estate, and that includes all our team members. Regardless of your industry background and experience, our proven models will help catapult your career, elevating you above others in your market.
Explore opportunities to grow with us!
Complete the questionnaire below for more information or contact us with your questions via e-mail at [email protected]!
Executive Real Estate Assistant Wanted - Apply Now!