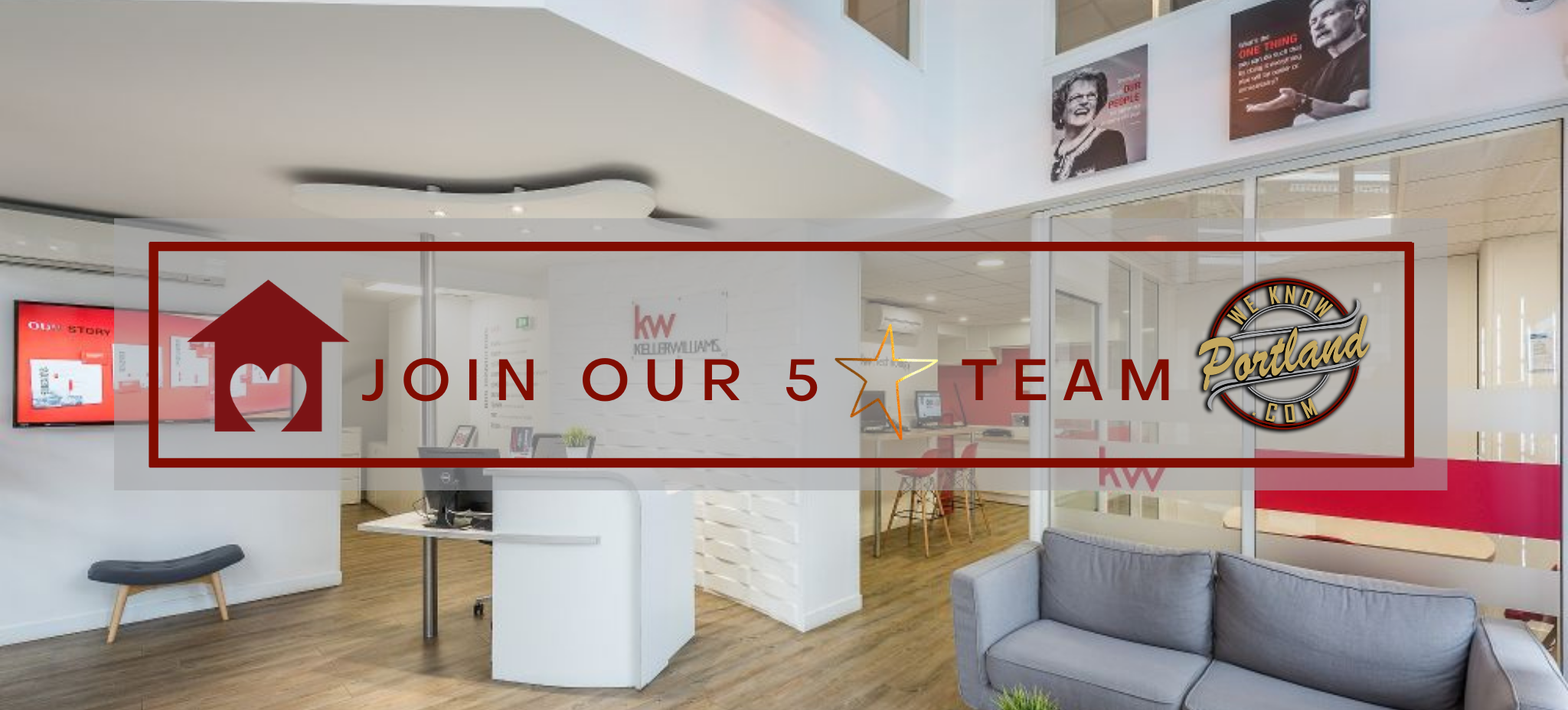 Inbound / Outbound Sales Agent Wanted - Now Hiring
Who we are!
The mission of the We Know Portland real estate team is to provide the premier customer service experience for each Home Seller and Home Buyer we work with. The knowledge we have gained through years of working in the local market empowers us to provide our Home Buyers and Sellers with the advice they need to make informed decisions. Whether it is selling a home, searching for a home, or negotiating a contract, each member of the We Know Portland Real Estate Team is an experienced real estate professional who applies their expert skills to each step of the process to help each client achieve an outstanding result.
Who are we looking for?
The Inbound / Outbound Sales Agent draws energy from working with people and works with a sense of urgency. This enthusiastic, self-starting person with a passion for selling is responsible for converting a massive amount of leads into appointments through personalized follow-up.
This individual will take ownership of leads and actively systematize the conversion process for maximum effectiveness. They record their productivity and sales metrics and track the results in regular accountability meetings. This person has the organizational and time management skills necessary to handle the constant flow of leads coming in and the subsequent documentation, assignment, and follow-up of those leads.
This individual must be highly trustworthy—in addition to being the first point of contact to the team, they will also have access to sensitive files and information regarding associates, customers, and finances.
The Inbound / Outbound Sales Agent's activities directly affect the bottom line, and as such, they are deeply committed to the team achieving greater and greater levels of success, as well as to growing their own skills and developing into a leader within the team.
What will you do?
These are the standards a well-above-average performer will maintain or exceed:
Cultivate relationships to convert inbound leads to appointments
Maintain rigorous prospecting for new business opportunities
Manage the sales database through the sales cycle
Achieve productivity, appointment setting, and revenue targets
Consult with real estate agents to ensure fiduciary service of the real estate transaction from initial contact through the listing agreement
Essential duties and responsibilities
Manage cultivation of inbound sales inquiries to convert leads to appointments
Practice and follow scripts to deliver the team value proposition and handle objections
Qualify leads to accurately convey motivation, competition, and financial specifics to real estate agents
Manage database to ensure processes run smoothly and there is a rigorous lead follow-up
Accurately track and report productivity and sales metrics
Understand and internalize evolving real estate trends in the local market
Understand and adhere to local, state, and federal laws regarding real estate brokerage services
Communications/Interactions
Inbound Leads – daily
Outbound Leads - daily
Agents on Team – daily
Direct Manager – daily
Management Responsibilities
None, though a talented performer in this role may move into a leadership position
Knowledge/Skills
Strong written and verbal communication skills
Exceptional telephone skills—ability to set and close appointments over the phone and willingness to spend the majority of the workday on the phone
Ability to learn and internalize scripts and dialogues
Organizational and time management skills
Ambitious with proven ability to succeed
Learning-based
Team player
High school graduate
Real estate license
Demonstrable record of sales success against quotas
Compensation
Pending Experience we initially offer hourly plus bonuses for the first 90 days. Then, based on your performance and goals met, we will move to base salary, health insurance, performance-based bonuses, Profit Share, and other employee benefits. You will be provided with everything you need in order to start earning bonuses within the first month. We provide all the tools, systems, and training you need to get started on day one! When you meet team goals there will also be additional incentives and bonuses each month. Apply Now and we will send you more information and schedule an initial call with you to go over the next steps if you are interested in moving forward.
Why "We Know Portland!"
We are focused on providing you with the proven path to increase real estate production, drive profitability and live a big life made possible through wealth building and time mastery. Our home services and technology platforms empower you to build lifelong relationships with consumers from their first real estate purchase through every piece of property they buy in their lifetime. We are focused on helping others manage and grow wealth through real estate, and that includes all our team members. Regardless of your industry background and experience, our proven models will help catapult your career, elevating you above others in your market.
Explore opportunities to grow with us!
Complete the questionnaire below for more information or contact us with your questions via e-mail at [email protected]!
Inbound/Outbound Sales Representative Wanted - Apply Now!