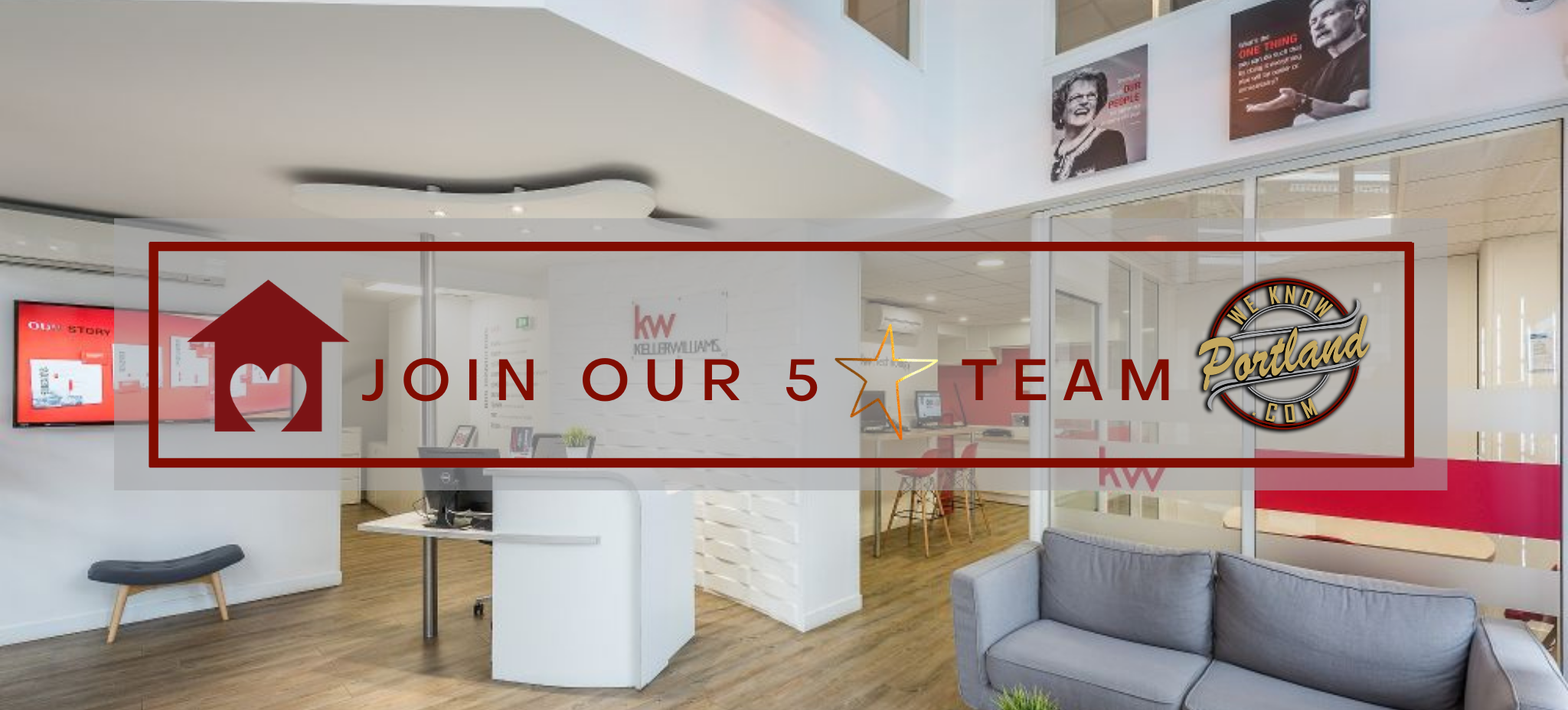 Oregon Seller / Listing Agents Wanted - Now Hiring
Who we are!
The mission of the We Know Portland real estate team is to provide the premier customer service experience for each Home Seller and Home Buyer we work with. The knowledge we have gained through years of working in the local market empowers us to provide our Home Buyers and Sellers with the advice they need to make informed decisions. Whether it is selling a home, searching for a home, or negotiating a contract, each member of the We Know Portland Real Estate Team is an experienced real estate professional who applies their expert skills to each step of the process to help each client achieve an outstanding result.
Who are we looking for?
The Listing Agent is an individual who thrives on taking risks and facing challenges while maintaining a win-win, positive attitude. In addition, he/she demonstrates on a daily basis the knowledge, attitudes, skills, and habits of a high-achieving listing agent who is committed to putting clients first, doing the right thing, and seeking win-win agreements. The Listing Agent prospects for seller leads daily (includes identifying and calling for sale by owner and expired listing candidates), closes those leads to appointments, closes appointments to agreements, and then provides high-level fiduciary advice on pricing strategy and staging the home for sale. He/She will market the home or work in tandem with a Listing Assistant to launch a marketing campaign. He/She will evaluate showing feedback and reevaluate pricing as needed. Upon receiving an offer, the Listing Agent will negotiate the offer, write the contract, and oversee the deal through its close.
The Listing Agent also demonstrates a commitment to learning and strives for growth by regularly attending courses, teaching when appropriate, and regularly practicing scripts and dialogues. He/She is committed to investing in team members and regularly provides them with learning and growth opportunities as well.
What will you do?
These are the standards a well-above-average performer will maintain or exceed:
Prospect for seller leads, convert leads to appointments, and close appointments to agreements
Provide high-level fiduciary advice on pricing strategies and staging homes for sale
Market the home as appropriate
Responsible for identifying, contacting, and obtaining appointments with for sale by owners and expireds, as well as maintaining consistent lead follow-up until the prospect lists or decides not to sell
Evaluate showing feedback and reevaluate pricing as needed
Effectively negotiate, or oversee negotiations for sellers
Consult with clients to ensure fiduciary service of the real estate transaction from initial contact through contract to close
Essential duties and responsibilities
Oversee all aspects of sellers' transactions from initial contact to contract to close
Negotiate for sellers
Communications/Interactions
Listing Manager – daily
Sellers – daily
Transaction Coordinator – daily
Management Responsibilities
Knowledge/Skills
Strong written and verbal communication skills
Excellent organizational and time-management abilities
Calm under pressure
Computer skills
High school graduate
Real estate license
1–3 years of industry and sales experience
Compensation
You will be provided with everything you need in order to start earning within the first month. We provide all the tools, systems, and training you need to get started on day one! Commission structure will be gone over during the interview process and will depend on experience, as well as the type of transaction or where the buyer or seller originated from. When you meet team goals there will also be additional incentives and bonuses each month. Apply Now and we will send you more information and schedule an initial call with you to go over the next steps if you are interested in moving forward.
Why "We Know Portland!"
We are focused on providing you with the proven path to increase real estate production, drive profitability and live a big life made possible through wealth building and time mastery. Our home services and technology platforms empower you to build lifelong relationships with consumers from their first real estate purchase through every piece of property they buy in their lifetime. We are focused on helping others manage and grow wealth through real estate, and that includes all our team members. Regardless of your industry background and experience, our proven models will help catapult your career, elevating you above others in your market.
Explore opportunities to grow with us!
Complete the questionnaire below for more information or contact us with your questions via e-mail at [email protected]!
Oregon Seller's Agent Wanted - Apply Now!