We Know Portland
Voted "Top 10 Best Places to Live" (Again), is your property value going up, or down?
Welcome To Northwest Portland Oregon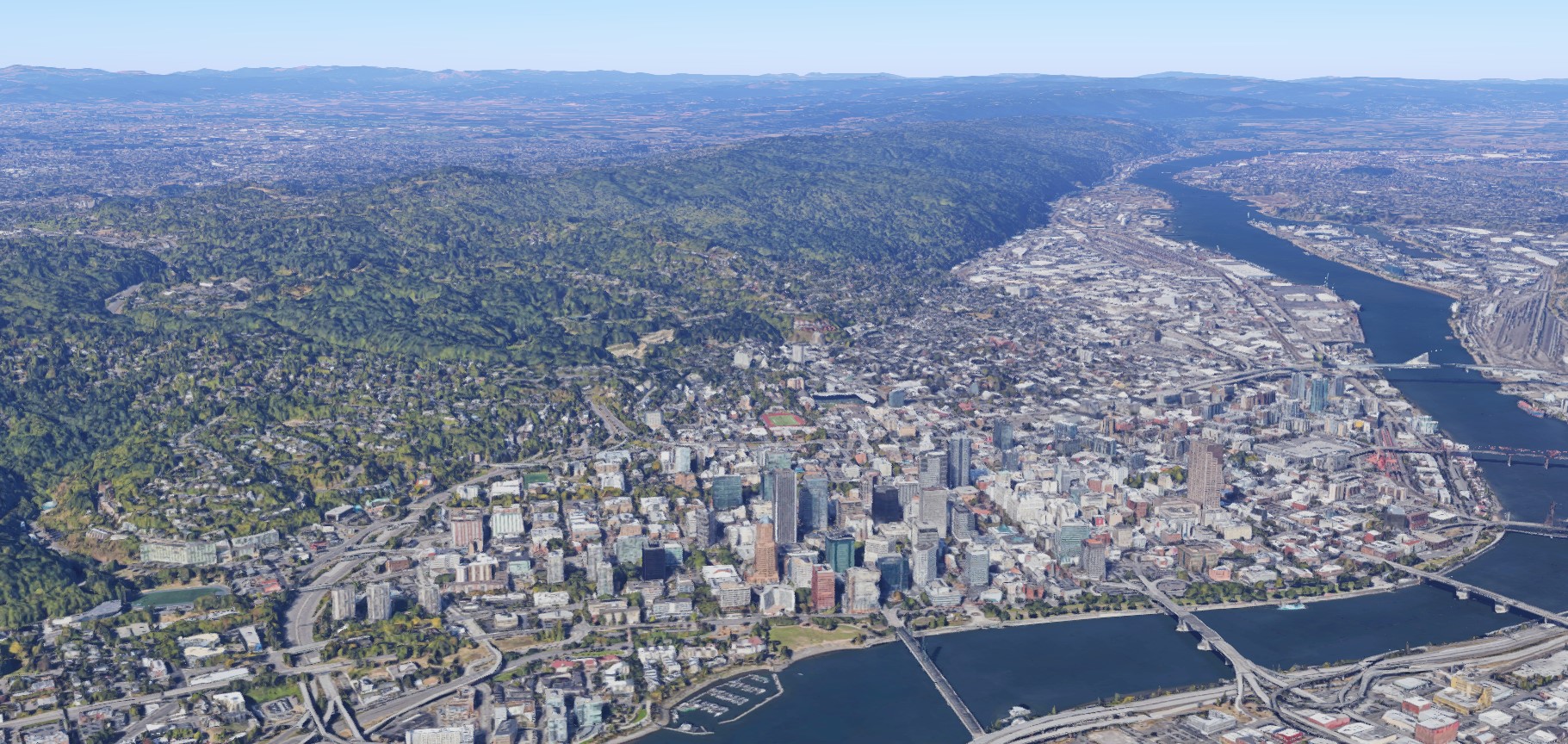 Northwest Portland Homes for Sale
Included below are homes for sale in Northwest Portland. If you would like more information on any of these Northwest Portland real estate listings, just click the "Request More Information" button when viewing the details of that property. We can provide you with disclosures, past sales history, dates and prices of homes recently sold nearby, and more.
And, if you haven't already, be sure to register for a free account so that you can receive email alerts whenever new Northwest Portland neighborhood listings come on the market.
Read on below the listings to learn more about living in Northwest Portland
---
Current Real Estate Market Statistics | Northwest Portland, Oregon
September 27, 2023
Current Real Estate Market Statistics | Northwest Portland, Oregon by Price
Relocating to Northwest Portland
Northwest Portland, situated within the vibrant city of Portland, Oregon, is one of the city's distinctive sextants, each offering its unique charm and character.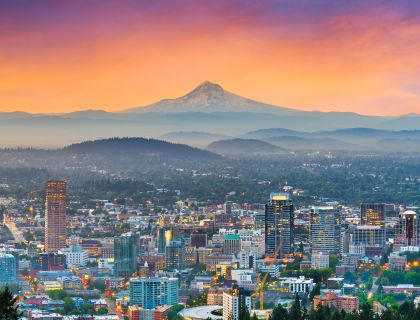 This area encompasses several notable neighborhoods, including the Pearl District, a former warehouse and industrial hub transformed into a dynamic urban space. The Pearl District is renowned for its loft conversions, contemporary condominiums, and a burgeoning array of restaurants, brewpubs, boutiques, and art galleries. The community comes alive on First Thursday when galleries host simultaneous artists' receptions.
Adjacent to the Pearl District, you'll find Old Town Chinatown, distinguished by an iconic pair of lions at its entrance. It is home to the Lan Su Chinese Garden and was historically known as Japan Town before World War II. The district's location has shifted over time, but its rich cultural heritage remains.
Further west, the NW 21st and 23rd Avenue corridor forms the beating heart of the Northwest District, often affectionately referred to as Uptown or Nob Hill. This thriving area is a hub for restaurants, retail establishments, and local businesses. Some playful nicknames, such as "Snob Hill" and "Trendy Third," capture the area's unique personality.
Surrounding the bustling shopping district are a mix of architectural styles, including Victorian-era homes, 20th-century apartment buildings, and businesses centered around the Legacy Good Samaritan Medical Center. The Alphabet Historic District boasts grand Victorian and Craftsman homes built in the early 1900s, while Wallace Park serves as a focal point for the community. The Portland Streetcar provides a convenient link to downtown, allowing residents and visitors to easily explore the neighborhood and beyond.
Heading westward, you'll encounter the natural beauty of the northern portion of Portland's West Hills. This expanse includes extensive Forest Park and various neighborhoods like Willamette Heights, Hillside, Sylvan, Skyline, and Forest Park. These areas offer a tranquil escape from the urban bustle and provide stunning views of the surrounding landscape.
Northwest Portland, with its diverse neighborhoods, cultural landmarks, and natural beauty, is a captivating slice of this vibrant city, offering a rich tapestry of experiences for residents and visitors alike.
Where to Eat in Northwest Portland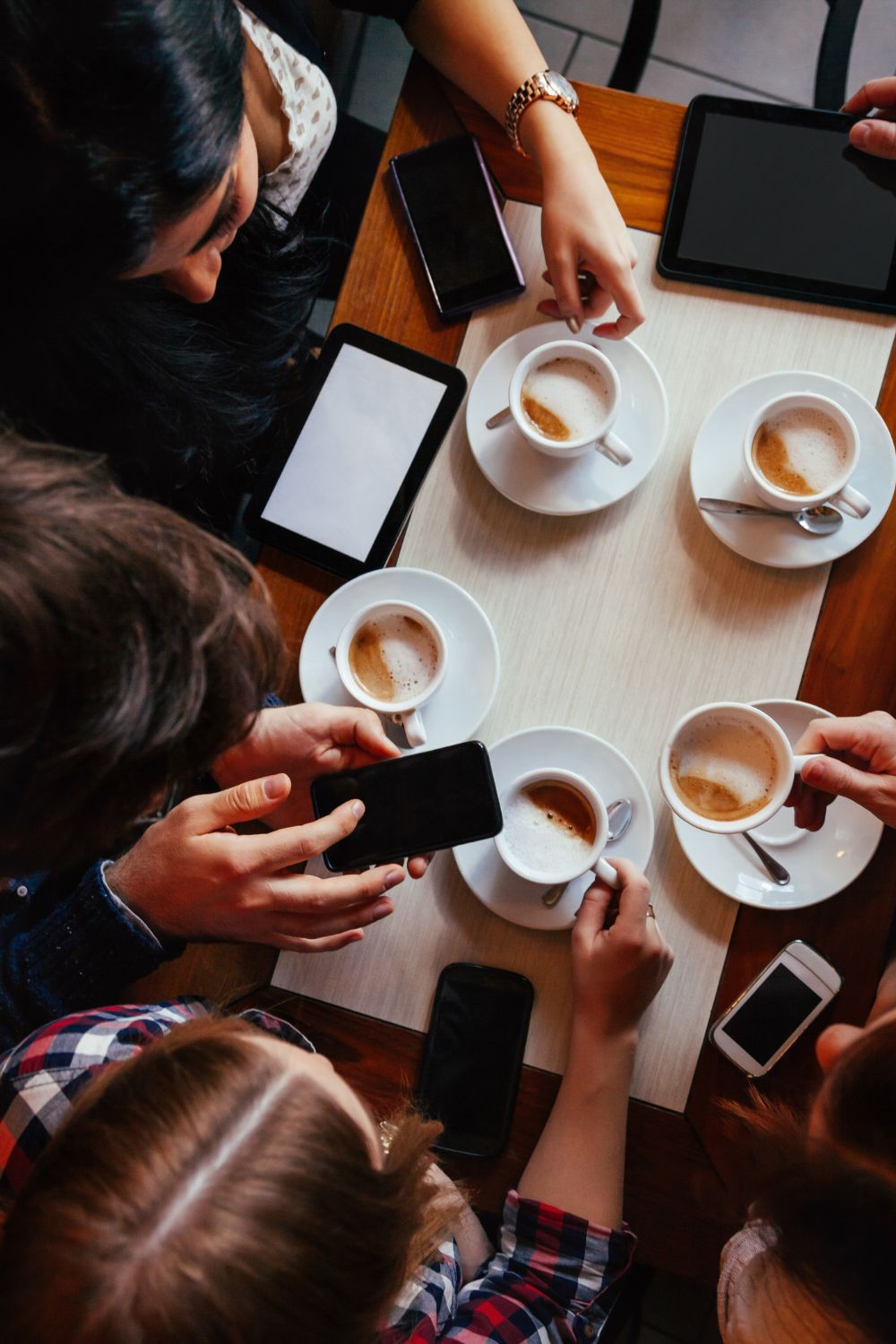 Discovering Culinary Delights in Northwest Portland/Nob Hill
As you explore the charming streets of Northwest 23rd Ave, there's a world of delectable dining and beverage options waiting to be savored.
For the coffee aficionados, Barista is your haven for expertly crafted lattes and espressos, ensuring your caffeine fix is nothing short of perfection. If you desire more than a pastry to accompany your brew, venture over to Dragonfly Coffeehouse or pay a visit to Anna Bannanas, a local institution serving up classic coffeehouse fare and cherished flavors.
When the sun sets and the desire for a refreshing cocktail arises, Northwest boasts an array of enticing bars. Bartini stands out for its martini mastery, offering a spectrum of choices from fruity and fresh to spicy and timeless. On balmy days, the Paymaster Lounge beckons with its inviting outdoor patio, perfect for sipping and socializing. If you're in the mood for both a pint and a game of pool, McMenamins Tavern & Pool is your go-to spot. (And if you don't know, McMenamins is a Portland staple!) And for a touch of Irish charm coupled with live music and local brews, step into Kells Brew Pub, a traditional Irish pub.
While Northwest Portland is renowned for its upscale dining, there's no shortage of casual delights. Craving a slice of pizza heaven? Look no further than Escape from New York Pizza. If you're seeking a quick and wholesome meal, the Whole Bowl serves up a delightful and healthy option. Bing Mi Dumpling and Noodle Bar, a sibling establishment of the popular Jianbing food cart Bing Mi, presents a delectable menu featuring handmade dumplings, savory noodles, enticing rice bowls, and delightful snacks.
With an array of culinary choices that cater to every palate, Northwest Portland promises a gastronomic journey that will leave you wanting to explore more of its epicurean treasures.
Northwest Portland Real Estate
Northwest Portland's real estate landscape offers a captivating mix of architectural styles and housing options, making it a sought-after area for both homeowners and renters. Here are some key aspects of Northwest Portland's real estate scene:
Architectural Diversity: Northwest Portland boasts a rich architectural tapestry that reflects its historical development. You'll find a wide range of architectural styles, including Victorian, Craftsman, Tudor, Colonial Revival, and Mid-Century Modern homes. These diverse styles contribute to the neighborhood's unique character and charm.
Historic Homes: The Alphabet Historic District, situated within Northwest Portland, is known for its stunning Victorian and Craftsman homes. These well-preserved residences often feature intricate details, such as ornate woodwork, stained glass windows, and charming front porches.
Apartments and Condos: In addition to single-family homes, Northwest Portland offers a variety of apartments and condominiums. Many of these are located in or near the trendy Pearl District and Northwest District. These urban developments cater to residents seeking a more modern, maintenance-free lifestyle.
Rental Market: While homeownership is certainly prevalent in Northwest Portland, the area also has a significant rental market. This is partly due to the neighborhood's appeal to young professionals and students, thanks to its proximity to downtown Portland and educational institutions like Portland State University. Rental options include apartments, condominiums, townhouses, and even some historic homes divided into multiple units.
Neighborhoods and Communities: Each neighborhood within Northwest Portland offers its unique character. The Pearl District, for instance, is known for its modern condominiums, while the Alphabet Historic District showcases beautifully preserved older homes. The choice of neighborhood often depends on lifestyle preferences and housing needs.
Amenities and Accessibility: Northwest Portland residents enjoy easy access to a variety of amenities, including boutique shops, restaurants, parks like Forest Park, and cultural venues. Public transportation options, including the Portland Streetcar and MAX light rail, make it convenient to explore the rest of the city.
Things to Do in Northwest Portland
Northwest Portland is a dynamic and culturally rich area with plenty of fun activities and attractions to explore. Here are some popular things to do in and near Northwest Portland:
Forest Park: Explore the vast and beautiful Forest Park, one of the largest urban forests in the United States. Enjoy hiking and trail running amidst lush greenery and peaceful natural surroundings.
Powell's City of Books: Visit Powell's Books, the world's largest independent bookstore. Get lost in its labyrinthine aisles filled with new and used books, and perhaps attend one of their author readings or events.
Portland Japanese Garden: Discover serenity and tranquility at the Portland Japanese Garden, featuring meticulously manicured gardens, water features, and cultural exhibitions.
Washington Park: This expansive urban park is home to various attractions, including the International Rose Test Garden, the Oregon Zoo, and the Portland Children's Museum.
Pittock Mansion: Tour the historic Pittock Mansion, a beautifully restored mansion offering panoramic views of the city and an insight into Portland's past.
Saturday Market: On weekends, explore the Portland Saturday Market, featuring local artisans, food vendors, live music, and a vibrant atmosphere along the Willamette River waterfront.
Local Breweries: Explore the craft beer scene by visiting some of the area's acclaimed breweries, such as Deschutes Brewery and Rogue Ales Public House.
Music and Theater: Check out live music and theater performances at venues like the Crystal Ballroom or Artists Repertory Theatre.
Cinema 21: Catch an independent or art-house film screening at Cinema 21, a historic movie theater in the neighborhood.
Portland Streetcar: Take a ride on the Portland Streetcar, which connects Northwest Portland to downtown and the Pearl District, making it easy to explore the area.
Hoyt Arboretum: Wander through Hoyt Arboretum, a living museum of trees with miles of trails and a diverse collection of trees and plants from around the world.
Whether you're interested in outdoor adventures, cultural experiences, or culinary delights, Northwest Portland has something for everyone to enjoy.
Ready to live in Northwest Portland? Here's what the Locals Say
"Genuinely a charming, urban, busy, full of life neighborhood. I live on NW 16th and W Burnside - right in the center of Portland. I can walk nearly anywhere in the west side in 15 minutes, from the NW District, to Goose Hollow, the Pearl, and Downtown. I can bike over to the east side within 7 minutes and the amount of shops, grocery, coffee, and entertainment in the area cannot be beat. Proud to own a condo in this area and do not have plans to leave soon. The convenience is unmatched." - Niche.com
For more information on real estate in Northwest Portland or homes and condos in Northwest Portland please reach out at any time! We love this area and think you will too.
Northwest Portland Neighborhoods
---
Search Homes For Sale By School - Updated 2021
---
Portland Public Elementary & K-8 Schools
Portland Public Middle Schools
Portland Public High Schools
Northwest Portland Real Estate Market
(Stay Updated On Multiple Homes)

(receive updates weekly, bi-monthly, monthly, or every 3 months)
Contact Your Northwest Portland Realtor®