MK and Associates

Nik Merrick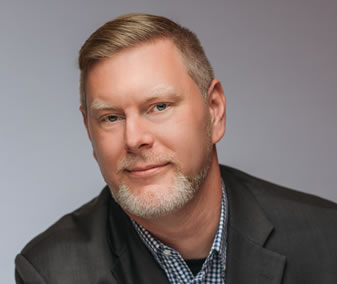 Commercial Loan Manager
Nik Merrick came to the world of commercial finance because of his desire to collaborate with successful individuals, utilizing an ethical compass, to find creative and reliable financial solutions where clients achieve long-term financial wellness and prosperity.
Nik's core mission is to provide the utmost level of dedication and service to his clients and inspire them with confidence and access to capital to pursue and achieve their greatest ambitions.
Dedicated to advocating for the next generation, Nik has over a decade and a half of experience in public schools as an educator and consultant, specializing in crisis management.
With a passion for entrepreneurial endeavors, Nik founded Portland area restaurants that continue to thrive and has worked as a restaurant startup consultant. Additionally, Nik has multiple years working as a general contractor for both commercial and residential projects.
Because of his diverse background, Nik has experienced the importance of access to capital in the process of acquiring and maintaining assets and expanding real estate portfolios.
Nik specializes in the following transaction classes (construction/acquisition/refinance):
Bridge Loans
Industrial
Flex Office/Warehouse
Multi-Family
Office
Retail
Mixed-Use
Hospitality/Resort/Golf Course
RV/Boat Storage Facilities
A proud native Portlander, Nik was born and raised in SE Portland. He graduated from the University of Oregon with a BA in History. He then attended Pepperdine University, earning an MA in Education with Honors. In addition, he's earned several post-graduate licenses and endorsements from Pepperdine University and Portland State University.
Contact MK and Associates For Complimentary Estimate
How Much Is Your Home Worth?
The market is changing constantly. Find out what your home is worth and keep you updated as conditions change.