Nonprofit Home Inspections

Nonprofit Home Inspections is a nonprofit organization dedicated to ensuring that everyone has access to safe, healthy, and affordable housing. With a team of certified inspectors, the company offers a range of home inspection services to homeowners and renters. With a team of experienced and certified inspectors, Nonprofit Home Inspections is committed to providing quality services to its clients.

General Home Inspection
This service is a comprehensive evaluation of the major components of a home, including the roof, foundation, plumbing, electrical systems, heating, and cooling systems. A general home inspection helps to identify any issues or concerns that may affect the safety and livability of the home.

Radon Testing
Radon is a colorless, odorless, and tasteless gas that is naturally present in the soil. When it seeps into a home, it can accumulate and become a health hazard. Nonprofit Home Inspections offers radon testing services to help homeowners and renters identify the levels of radon in their homes and take appropriate measures to mitigate the risk.

Mold Inspection
Mold is a common problem in homes, especially in areas with high humidity levels. It can cause allergic reactions, respiratory problems, and other health issues. Nonprofit Home Inspections offers mold inspection services to help homeowners and renters identify any mold problems in their homes and take corrective action.

Sewer Scopes
A sewer scope is a specialized inspection that involves running a small camera through the home's sewer line to identify any blockages, cracks, or other problems. A sewer scope can help to identify potential issues that may lead to sewage backups and costly repairs. Nonprofit Home Inspections offers sewer scope services to help homeowners and renters identify any issues with their home's sewer line.

Oil Tank Sweeps
An oil tank sweep is an inspection that is conducted to identify the presence of an underground oil tank on the property. Oil tanks are a common feature of many homes, particularly those built before the 1960s. These tanks can be a significant liability if they are not properly maintained, as they can leak and contaminate the soil and groundwater. Nonprofit Home Inspections offers oil tank sweep services to help homeowners and renters identify the presence of an oil tank on their property and take appropriate action to address any issues.

Nonprofit Home Inspections operates on a sliding fee scale, which means that the cost of the services is based on the client's income and ability to pay. This ensures that everyone can access quality home inspection services, regardless of their financial situation.

In conclusion, Nonprofit Home Inspections offers a range of essential home inspection services that help to ensure that homes are safe, healthy, and habitable. With a team of experienced and certified inspectors, the company is committed to providing quality services to its clients at an affordable cost. Whether you are a homeowner or a renter, Nonprofit Home Inspections can help you identify potential issues in your home and take appropriate action to ensure that it is a safe and healthy place to live.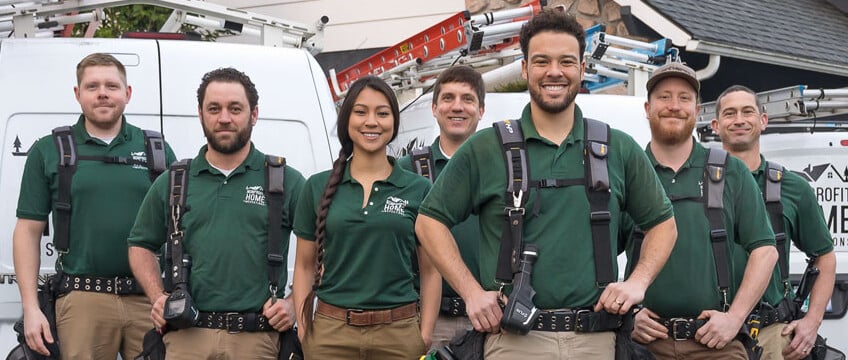 Contact Nonprofit Home Inspections For Complimentary Estimate
How Much Is Your Home Worth?
The market is changing constantly. Find out what your home is worth and keep you updated as conditions change.