Seven Step Selling System
"The Proactive Way To Sell Homes In A Crazy Market"
1st Step - Our Proactive Pre-Listing Process
Prepare Your Home For Sale - We will spend as much time as needed going over the entire property with you, both inside and outside. We will make a list with you, of suggestions and recommendations about your home, so that it will be seen at its Highest Perceived Value while competing in the marketplace. Our first three steps prepare us for the Best Results.

Determine Needs - Before we take Professional Photos, you may decide to invest in things that statistically make sellers More Money including; decluttering, staging, curb appeal, and any repairs that will Increase the Value of the Property. IT IS ALL ABOUT YOU!

Prepare A Competitive Market Analysis (CMA) - Based on factors such as; local market demand, recently sold properties that compare to your property, and current competitive homes on the market, we will determine, with you, the Best Possible Price for Today's Market.

Complete Contract And Disclosures – We will go over all State and Federal required forms and make sure everything is completed correctly, signed, and dated in person or via DocuSign.

Order Professional Photos And Video – We ALWAYS use a Professional Photographer and create HD virtual tours and online commercials. Your property may benefit from drone photography and/or video. Ask about our 3D Matterport option. Holograms coming soon…

Review And Update Property Information On Top 10 Websites – Most real estate websites do not have correct information about your home and that makes their estimated value of your home potentially less than what it should be. We Fix This Before Going Live.

Order Property Profile – Order public title information including plat map, CC&Rs (covenants, conditions and restrictions), recorded deed, and tax statement.

Create Professional Home Book – Highlighting the Key Selling Points of your home for prospective buyers, this Home Book includes; Local Schools Report, Crime Report, Your Property Profile, and More. We can also include your seasonal photos, annual utility costs, warranties on products and appliances, permits, and anything else that will help Add to the Property's Value.

Create Integrity Home Report (Optional) – Order Seller and Buyer combined home warranty, pre-listing home inspection, title report, etc. Learn more about how we can make you More Money, Sell Faster, and with Less Stress on our Integrity Home Report below.

Install Signs And Tools – Order and schedule installation of "For Sale" sign, tracking enabled Security Lockbox, and Perma-Flyer on the sign. We create a personalized Text-To-Code sign, that links to Your Property's Website. This way, we proactively obtain contact information with our Text-To-Code Call Capture System!
2nd Step – Set-Up Online Marketing & Social Media Blitz
Prepare Personalized Website And Unique URL – Your personalized website URL will feature ONLY Your Home. When we market your website, Buyers will NOT be distracted by other homes for sale. Your Home Is All They Will See!

Add Value To Your Website – Upload HD photo gallery, create virtual and video property tours, aerial map and street views, "what's nearby" page, financing options, voiceovers, banners, and more. Most importantly, our lead capture systems, along with a "Schedule Showing" option.

Prepare Text-To-Code "Code" – One of the most proactive tools we use to obtain a Buyer's cell number while they are driving by your home or online. This call to action offers the Buyer more photos, pricing, and property information with a personalized response, directing them to Your Mobile Enabled Website. We Market Your Personalized Code Everywhere!

Search For Top Keywords – "Keywords" are what people type when searching for their next home. Using Google Analytics Tools, we search relevant and most common keywords that match your property's criteria to give it a boost in the search rankings.

Prepare Syndication Process – Using our Syndication Process, your home is placed on Over 1000 Websites Worldwide offering More Exposure and chance of finding the Right Buyers Faster.

Prepare Social Media Campaign – We keep up with the top social media sites and post your property's website link, or Text-To-Code "code" with calls to action across social media platforms including Facebook, Twitter, Linked In, Google Plus, Instagram, Pinterest and more.

Prepare Craigslist And Backpage Campaigns – Our marketing on Craigslist and Backpage uses researched keywords to help promote Higher Search Results. On Craigslist, we renew your property every 48-72 hours, as allowed, in order to keep your home at the top of the 1000's of homes on this highly searched site. In fact, we create Two Separate Ads, So We Renew Daily!

Upload Video To YouTube And Vimeo – We create your online commercial / virtual tour, along with pop-up links that point to Your Property's Website. While YouTube has a higher search rank and more users, Vimeo is quickly rising, offering No Commercials to Viewers. We use BOTH!

Prepare Interactive Flyers – We send your Online Flyer to our database of over 6000 contacts, as well as All Realtors in the Metro Area. The Flyer will be interactive directing to Your Website.

Discuss Potential Additional Marketing – Your property may allow us to provide additional Creative Marketing which we have seen or have done in the past. We are Open to Your Ideas and our Marketing Team will go over options that would work for your situation.
3rd Step – Prepare Open House & Broker Tour
Plan Personalized Open House & Broker Tours (Optional) – Some Home Owners LOVE how we hold Open Houses. However, Home Owners have different needs, including; sleeping schedules, children, elderly parents, or tenants. If you allow us to hold an Open House, we will…

Send E-vite To ALL Realtors – We have access to a Quarterly Updated List of 1000's of Realtors whom we send an E-vite Card to Invite them to the Broker Tour. We also include Your Home on the local weekly Broker Tour lists. Tours are always held on Tuesdays.

Invite Your Closest 100 Neighbors – Many times Neighbors have Family or Friends who want to buy in Your Neighborhood. We invite Your Neighbors for a Private Viewing of the Property one hour before the Open House is available to the General Public.

Post Open House Dates On All Websites – This includes the Top 10 Real Estate Websites, local MLS and syndicates to their partners, as well as Craigslist.

Contact Vendors And Make Order – We contact Vendors who offer us products, Free of Charge, as a way to market their business, creating a Win/Win. Local Restaurants that Cater, Wine & Cheese Makers, Sub-Sandwich & Pizza Pie Artists, and Coffee & Tea Baristas, all LOVE us marketing their products to our Buyers & Realtors on Tour, giving Your Home Better Exposure.
4th Step – Day 1 - Premiering On The Market
Begin Marketing Blitz – All that Proactive Preparation leads us to going Live. Beautiful HD Photos and Video, Virtual Tours on Your Personal Website, Social Media Buzz, ListHub Syndication, and E-mails sent to Thousands of our contacts which will create many Likes and Website Traffic. This builds Amazing Exposure, creating what we call a Blitz, due to the Traffic it brings us from our Combined Proactive Efforts!

Hold Open House And Broker Tours (Optional)– It All Comes Together! We schedule Open Houses the first weekend and a Broker Tour the following Tuesday.

Reverse Prospect – We Reverse Search the data that can only be viewed by Licensed Realtors with access to our local MLS. We find Realtors who have Buyers looking for properties like yours and offer them Your Interactive Flyer to send to their Buyers.

Be Ready And Available– Our Professional Buyer's Agents are prepared and ready to Answer Calls ALL Day, Provide Answers to Any Questions, Schedule Property Tours, Show Your Property, and continue Following Up with Prospective Buyers until an Offer is Accepted.

Coordinate Showings – Pending the occupancy, we will follow the showing instructions agreed to when we sign the contract, and Keep Track of ALL Showings.
5th Step – Follow Up, Feedback, & Statistics
Utilize Amazing CRM - We use the Best Client Relations Management Software combined with our Aggressive Follow Up Systems. Our CRM allows us to track buyers, keep notes, and set follow up activities for ALL Contacts we obtain from Marketing Your Property.

Maintain Showing Suite Feedback & Follow Up System – We use the Best Follow Up System offering Real Estate Brokers incentives to Obtain Feedback from Potential Buyers. This information can help us to find out if there is anything that is Stopping the Buyer from Making an Offer. Usually, it is something we can FIX and get the other agent to get us an Offer.

Provide Seller Online Statistics & Reports – As an Integrity Homes Team's Seller, you will have the ability to Login and Review Buyer Feedback. In addition, we will provide your Marketing Statistics and Website Reports weekly.

Schedule Weekly Review – Each Wednesday, after getting feedback from weekend showings, we will Review the Feedback together with you, to go over any Concerns and New Information.

Continue Marketing Efforts And Follow Up – We will keep your property in front of buyers Worldwide and on top of the Most Visited Websites. We will also Continually and Aggressively Follow Up with ALL contacts who have shown ANY Interest in Your Home.
6th Step – Receive, Review, Negotiate Offer
Receive And Review Offer(s) – Experience Really Matters with understanding how to review any offers received. We will Review ALL Offers, look for anything suspicious in the contract, alert you of potential "sneaky" wording, and advise you on optional counteroffers. Multiple Offers are handled strategically, case by case, pending several factors that we can go over with you.

Qualify ALL Buyers – We have discovered that some Loan Officers do not Fully Underwrite. To "Underwrite" means COMPLETELY Qualifying Buyers by reviewing; Income, Credit, Job History, Liens, and more with the Lender's Underwriter. We contact the Lender to make sure the approval is Accurate and Up-To-Date, allowing you to make an Educated Decision before accepting offers.

Negotiate Win/Win With Other Realtors – Ethically, we are not allowed to engage with buyers who are already represented by other Realtors. However, we have past Experience negotiating with 100's of Realtors by creating Win/Win scenarios for all parties, ESPECIALLY You.

Implement "What If" Closing Strategy (If Needed) – "What If We Could Make That Happen?" Sometimes the silliest issue can keep a buyer from making an offer. Most Realtors don't make the effort to ask "What If?". We have preferred contractors who can remedy any issue, rather than losing a buyer's interest over the color of the house, or a gas stove versus an electric stove, etc.
7th Step – Keeping It Together Until Sold!
Manage Buyer Contingencies – There are Four Contingencies to be aware of that could cause the buyer to back out "Without Any Recourse"; Inspection, Title, Financing and Appraisal. Our Proactive Integrity Home Report includes the first two, and our Mortgage Experience ensures the third. Lastly, we Price Homes Correctly, assuring your sale closes without issues. Moreover, we have experience handling over 300 transactions, should anything unexpectedly arise.

Follow Up With Lender (We Speak Mortgage) – Lenders sometimes need help obtaining information from the Buyers, Escrow Officer, Appraiser, Buyer's Insurance Agent, and more. Our Lending Experience and Proactive Follow Up helps us reduce delays during the closing process.

Coordinate Third Parties – This includes Inspectors, Appraisers, and if applicable, Vendors, Contractors for Bids and Repairs, Tenants moving out, Movers, House Cleaners, and anyone else involved during the sale.

Streamline Closing – Whether you live locally, out-of-state, or are traveling, the Escrow Officer or Public Notary will meet with you and make sure you receive and sign the documents on time.

Follow Through Closing – Upon Closing, we will assist in making the transition as seamless as possible, including getting all keys and all negotiated personal property to the Buyers.
Experienced Selling Homes For More Money Faster & w/Less Stress!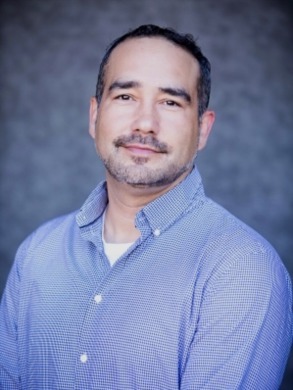 Oregon Real Estate Principal Broker
Brokerage: KW Portland Premiere
---

FIVE Star Reviews and Testimonials!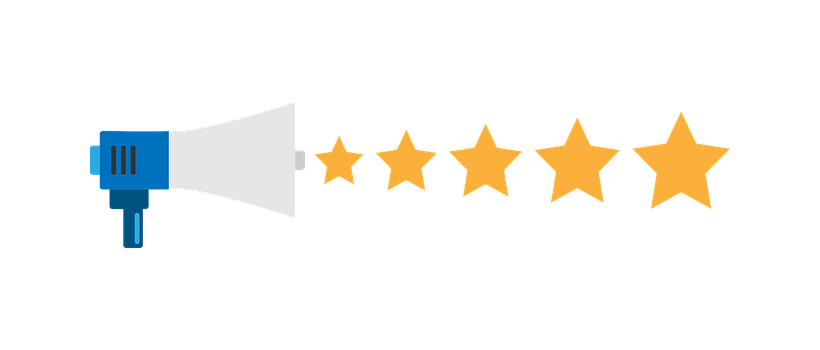 We Do This All The Time....
"Dave Van Nus was making sure that we understood everything that went on with the prospective buyers. He would always make recommendations with getting our input first and would consider how we were feeling about the various decisions to be made. These are some of the many reasons Dave stood out as a great agent and why we would highly recommend him.
Dave was keenly interested in our property and how it would best sell for us. Very considerate of our needs and wants.
Dave was always available for any of our questions or concerns. Always got back with us with answers in a timely manner.
Very positive and helpful when we had questions and concerns. Went the extra mile all the time.
Rachael was very helpful and understanding and professional. Did a great job.
He was always looking for various ways to list our property on the internet. Involved with prospective buyers in all aspects of sales and concerns."
Mike and Sandy Rice; Cornelius, Oregon (Seller)
"Working with Dave has been an awesome experience. His energy and passion excite you through the process. Our transactions were somewhat complicated and he was able to manage them with ease, encouragement, and recommendations all while allowing us to stay in the drivers seat. It's been a pleasure working with you Dave."
David Buerer, Beaverton, Oregon (Seller)
"I couldn't have asked for a better person to sell my home he was awesome from the beginning until the end if I sale my home again I would contact Dave for sure."
Gwendolyn Dent (Seller)
"Dave and Rachael were instrumental in making the experience of selling my home an outstanding one. They took time to listen to my concerns, addressed all issues immediately, and were with me every step of the way. I consider myself not only lucky, but truly blessed to have had the opportunity to work with them.
I highly recommend Dave and Rachael to anyone selling or buying a home. They are professional, thorough, knowledgeable, but most importantly, they care about their clients.
Communication was a critical priority for me during the sale of my home. Dave and Rachael are impeccable with respect to their level of communication. They have the highest degree of integrity and truly invest themselves in ensuring their clients' satisfaction.
Rachael is one of the most amazing, down to earth, honest and professional real estate agents I have ever had the pleasure of working with. She listens to her clients, provides many options and suggestions to yield the most from the sale of your home. I cannot wait to work with Rachael again soon!"
Lisa McCrabb, Estacada OR (Seller)
"Dave Van Nus did a great job selling my property. He was not hesitant to negotiate for me. I especially liked how he had a marketing strategy which differentiated himself from the other brokers."
Ricky Lee, Portland, OR (Seller)
"The Dave Van Nus Team developed a marketing plan that produced a crowd at the open house with an offer within days. The offer came in above listing with a back up offer even higher. They developed a marketing plan that hit social media, print and online sales. The house closed in less than a month.
I am very happy with the results, all the way to the bank happy. I will not hesitate to call them when I choose to buy. If you are a buyer or seller, this team is not like the rest, very hands on and goes the extra mile.
I cannot tell you how much I appreciate their efforts. They are worth every dime of their commission!"
Barbara Wickham Portland, OR (Seller)
"My wife and I were so impressed with the great understanding Dave and his team had on the market and how they really hit the perfect balance in price. If it was $5,000-10,000 more I don't think we would have received the multiple offers that allowed us to make more than listing price! Dave didn't rush us to accept the first offer on the first day, allowing the property a full weekend to market and held an open house, making sure we would get more viewings and multiple offers, which we did! He took us to dinner to my wife's favorite place to review offers right as another Realtor brought us another offer. It was really fun watching Dave on the phone got back and forth negotiating with the top offers and he helped us make more on our sale. He even negotiated the buyer to pay for the Home Warranty. If the home was priced any different, I am sure we would have had to deal with low ball offers. Dave and his team kept us at ease throughout the whole process. Even with discouraging news they gave us understanding on why, and how easy it would be to fix. All and all they are your best choice to sell your house!
Thank you Dave and Integrity Homes Team!
Noah and Alma Ennis"
Noah and Alma (Seller)
"I was impressed by the ambition of the team. More so willing to assist me in achieving my goals than any other factor. The workmanship and diligence of the group yealded phenomenal results, with my home being a hot house on three websites. My expectations were high, so much other realtors were not optimistic about the house selling anywhere near the asking price. I went with my gut, and chose this group over three other realtors. I have to say a was a little bias due to Dave's prior military service, as I am a former service member. I wasn't wrong with my choice, and would highly recommend this group to anyone selling a home. Dave made it so easy for me to take care of all my other responsibilities by taking care of selling the home. The group definitely exceeded my expectations. I can confidently say, they will exceed yours if given the opportunity. Thanks y'all, JP"
Jeremy Pietersma, Portland (Seller)
We Know Portland
Voted "Top 10 Best Places to Live" (Again), is your property value going up, or down?
Free CMA 'Comparable Market Analysis"!