---
Selling With Integrity
1% to 8% Commission Structure
(Competitors' Traditional 6% Full-Service Fee Compares To Our 5% Full-Service Fee!)
---
8%
---
7%
---
6%
---
5%
---
4%
---
3%
---
2%
---
1%
---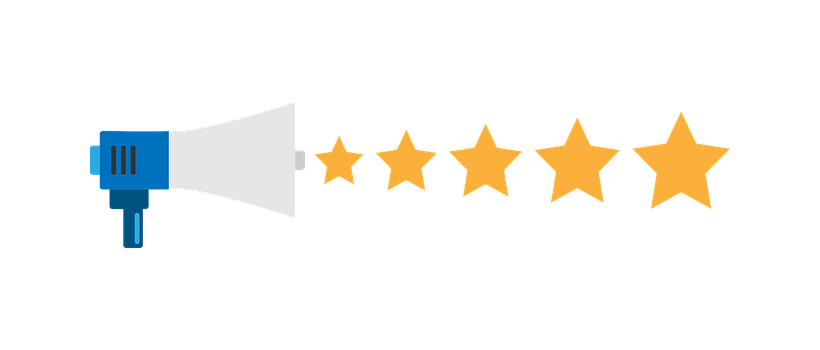 You can ask to speak to any of our real live raving reviewers! Just Ask!
"Dave Van Nus was making sure that we understood everything that went on with the prospective buyers. He would always make recommendations with getting our input first and would consider how we were feeling about the various decisions to be made. These are some of the many reasons Dave stood out as a great agent and why we would highly recommend him.
Dave was keenly interested in our property and how it would best sell for us. Very considerate of our needs and wants.
Dave was always available for any of our questions or concerns. Always got back with us with answers in a timely manner.
Very positive and helpful when we had questions and concerns. Went the extra mile all the time.
Rachael was very helpful and understanding and professional. Did a great job.
He was always looking for various ways to list our property on the internet. Involved with prospective buyers in all aspects of sales and concerns."
Mike and Sandy Rice; Cornelius, Oregon (Seller)
"Working with Dave has been an awesome experience. His energy and passion excite you through the process. Our transactions were somewhat complicated and he was able to manage them with ease, encouragement, and recommendations all while allowing us to stay in the drivers seat. It's been a pleasure working with you Dave."
David Buerer, Beaverton, Oregon (Seller)
"I couldn't have asked for a better person to sell my home he was awesome from the beginning until the end if I sale my home again I would contact Dave for sure."
Gwendolyn Dent (Seller)
"Dave and Rachael were instrumental in making the experience of selling my home an outstanding one. They took time to listen to my concerns, addressed all issues immediately, and were with me every step of the way. I consider myself not only lucky, but truly blessed to have had the opportunity to work with them.
I highly recommend Dave and Rachael to anyone selling or buying a home. They are professional, thorough, knowledgeable, but most importantly, they care about their clients.
Communication was a critical priority for me during the sale of my home. Dave and Rachael are impeccable with respect to their level of communication. They have the highest degree of integrity and truly invest themselves in ensuring their clients' satisfaction.
Rachael is one of the most amazing, down to earth, honest and professional real estate agents I have ever had the pleasure of working with. She listens to her clients, provides many options and suggestions to yield the most from the sale of your home. I cannot wait to work with Rachael again soon!"
Lisa McCrabb, Estacada OR (Seller)
"Dave Van Nus did a great job selling my property. He was not hesitant to negotiate for me. I especially liked how he had a marketing strategy which differentiated himself from the other brokers."
Ricky Lee, Portland, OR (Seller)
"The Dave Van Nus Team developed a marketing plan that produced a crowd at the open house with an offer within days. The offer came in above listing with a back up offer even higher. They developed a marketing plan that hit social media, print and online sales. The house closed in less than a month.
I am very happy with the results, all the way to the bank happy. I will not hesitate to call them when I choose to buy. If you are a buyer or seller, this team is not like the rest, very hands on and goes the extra mile.
I cannot tell you how much I appreciate their efforts. They are worth every dime of their commission!"
Barbara Wickham Portland, OR (Seller)
"My wife and I were so impressed with the great understanding Dave and his team had on the market and how they really hit the perfect balance in price. If it was $5,000-10,000 more I don't think we would have received the multiple offers that allowed us to make more than listing price! Dave didn't rush us to accept the first offer on the first day, allowing the property a full weekend to market and held an open house, making sure we would get more viewings and multiple offers, which we did! He took us to dinner to my wife's favorite place to review offers right as another Realtor brought us another offer. It was really fun watching Dave on the phone got back and forth negotiating with the top offers and he helped us make more on our sale. He even negotiated the buyer to pay for the Home Warranty. If the home was priced any different, I am sure we would have had to deal with low ball offers. Dave and his team kept us at ease throughout the whole process. Even with discouraging news they gave us understanding on why, and how easy it would be to fix. All and all they are your best choice to sell your house!
Thank you Dave and Integrity Homes Team!
Noah and Alma Ennis"
Noah and Alma (Seller)
"I was impressed by the ambition of the team. More so willing to assist me in achieving my goals than any other factor. The workmanship and diligence of the group yealded phenomenal results, with my home being a hot house on three websites. My expectations were high, so much other realtors were not optimistic about the house selling anywhere near the asking price. I went with my gut, and chose this group over three other realtors. I have to say a was a little bias due to Dave's prior military service, as I am a former service member. I wasn't wrong with my choice, and would highly recommend this group to anyone selling a home. Dave made it so easy for me to take care of all my other responsibilities by taking care of selling the home. The group definitely exceeded my expectations. I can confidently say, they will exceed yours if given the opportunity. Thanks y'all, JP"
Jeremy Pietersma, Portland (Seller)
Let's schedule a time to go over the best plan and timeline for you!
How Much Is Your Home Worth?
The market is changing constantly. Find out what your home is worth and keep you updated as conditions change.